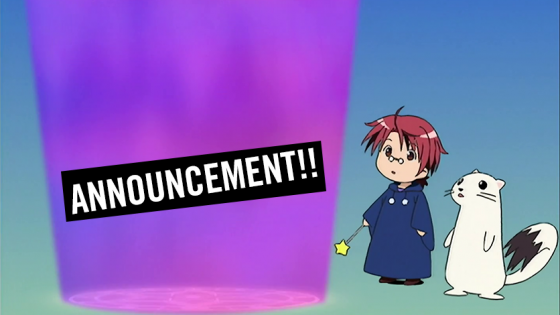 What You Need to Know:
HIDIVE announced today that it acquired the streaming rights to the absurdly entertaining magical mashups based on the manga by Love Hina creator Ken Akamatsu, Negima! and Negima!?. HIDIVE subscribers in the USA and Canada can watch the first three episodes of Negima! English-language dub and English subtitled versions on September 6, 2018 at 16:00 UTC with three episodes releasing every Thursday with Negima!? to follow in November 2018.
Source: Official Press Release
Negima! Synopsis
Wizard-in-training Negi Springfield has one final challenge before becoming a Master Wizard: become an English teacher at an all-girls boarding school! And despite Negi's skill with a wand, this 10-year-old has a lot to learn about becoming a great teacher, including how to keep his magical talents hidden from his students. Wanting to protect his secret no matter what, Negi agrees to help student Asuna with her love life as long as Asuna promises to keep his true identity to herself. However, life is never simple for this boy wizard as he and Asuna partner up to battle evil wizards, help students with their final exam and everything in between.
Negima!? Synopsis
As a recent graduate from magic school, Negi Springfield jets off to Japan to continue his studies and becomes a homeroom teacher at Mahora Academy, an exclusive private school, where he needs to keep his true identity a secret. However, his entire class learns he's actually a wizard and soon they all find themselves in hilarious hijinks and magical mischief. But it's not all fun and games; a powerful artifact known as the Star Crystal has been stolen and even the students of Mahora Academy begin to feel a menacing power approaching. With only one 10-year-old wizard defending the school, it'll take the combined efforts of class 3-A to help Negi!
---
I got so confused reading the title but then realized there are two shows!
Yeah, seeing it for the first time and you think it's a typo but it's in fact two seperate shows!
---