Honey-chan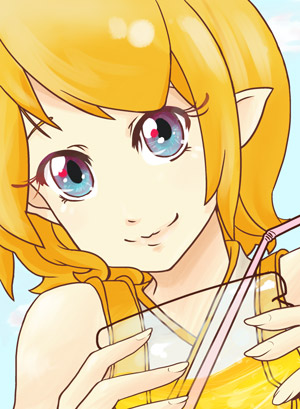 Age: Ladies don't tell!
Birthday: October 27
Blood Type: B
Horoscope: Scorpio
Height: 165 cm (5' 4'' ft)
Hobby: Gardening, eating sweets
Dislikes: Anime fillers
Konnichiwa! My name is Honey and I'm your host here at Honey's Anime! I love anime, but I'm still learning many things with the help of all the people that join us on the site. My future dream is to create an anime community and spread anime enthusiasm
around the world! I'll keep trying my best to know all there is about the world of anime! If you would join me, please go ahead! I'll be here waiting.
Bee-kun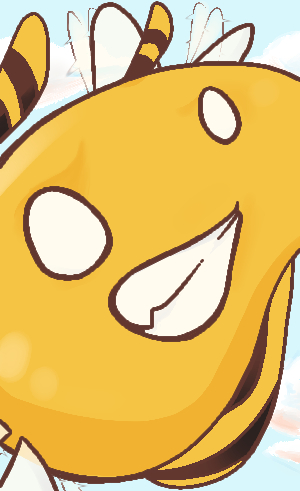 Age: Not your business
Birthday: October 27
Blood Type: Best
Horoscope: Scorpio
Height: 25 cm (10 in)
Hobby: Peeping, Idol groups
Dislikes: water
I'm Bee-Kun! I am the
master ruler of Honey's Anime. I like to be up-to-date with all my favorite anime series and waifus by always catching up with the latest news on Honey's Anime! Although, my favorite place is the Cosplay section! I command you to tell me all
about your anime babes and waifus and share anime pictures with us via links below!
Bombón
Age: Old enough 😉
Birthday: July 28
Horoscope: Cancer
Height: 170 cm (5' 6''ft)
Hobby: Learning anime dances
Dislikes: Ghost stories
¡Hola! I'm Bombón. Do you come here often sweetheart? How about checking out Honey's Anime Español? It's all the anime info you know and love from HA but in spanish! So drop by with some amigos and let's have some fun 😉
Oh? You wanna know about me? Don't get too close or you might get burned! Hehe… because i'm all about Ecchi anime, Harem, BL, y'a know, all that spicy love for the people that wanna get calientes ♥.
Mo-Chan
Age: Secret!
Birthday: July 28
Horoscope: Cancer
Height: 15cm (6 inch)
Hobby: Eating
Dislikes: Dirty Jokes
H-hello! Nice to meet you, m-my name is Mo-chan >-< !! I'm Bombón's companion. I like reading all the Eat like your fave posts, the recipes there are always soooooo good! I also enjoy reading romantic posts unless they involve k-k-kissing scenes!
Gallery
Spotify Playlist
Promo Card
Illustrator: Yanayme Roman
---