For many otaku, a pilgrimage to the holy land of anime that is Japan is the dream. While many don't ever make it to Japan, more than enough do. The epicenter of anime culture is centered in Akihabara, a district in Tokyo, but just because you enjoy anime does not mean you should stay in Ikebukuro or Akihabara. Consider other cities in which anime are set. Today, Honey's Anime would like to introduce to you the beautiful coastal city that is Kamakura.
If you are stopping in Tokyo to get your otaku fix but have a few extra days to sightsee, consider putting Kamakura on your list. It is located about an hour south of Tokyo and will take you out of the usual hustle and bustle that is Tokyo. While it may not be a big town, there is still much to experience in the town of Kamakura. Join us here while we show you our anime hot spot: Kamakura!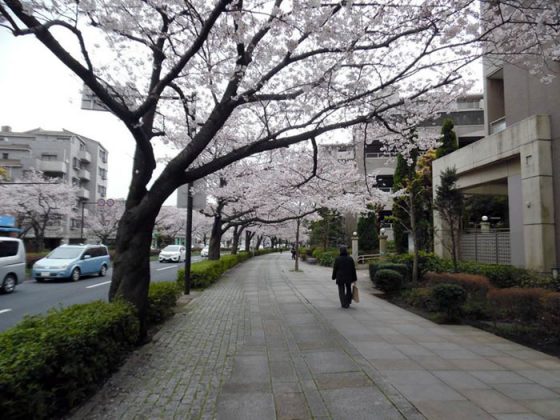 Kamakura Info
Location

Kamakura is about an hour south of Tokyo
You can get to Kamakura Station on the JR Yokosuka line directly from Tokyo Station, Shinagawa Station, or Yokohama Station.
From Shinjuku Station, you can take the JR Shonan Shinjuku line directly to Kamakura Station. Keep an eye out for trains headed to Zushi or else you will have to transfer at Ofuna Station.
For those strapped for cash, the Enoshima Kamakura Freepass will get you from Shinjuku Station to Kamakura Station for 1,470 yen, although this will be a longer passage than the JR lines.

Cost of Admission

The cost to get to Kamakura will depend on where you are coming from and which station in Kamakura you wish to stop at (Kamakura Station, Kita-Kamakura Station, or Hase Station).
Some temples will charge to enter, but seeing the Great Buddha is free.

Hours of Operation

Times for each attraction will differ.
It is important to note the hours of operation per each attraction you wish to see.
Be sure to grab a tourist guide at the station!
The Experience

Despite there being a good number of foreigners, the great thing about Kamakura is that it is not overcrowded as much of the bigger cities are. The town is fairly small so you can technically walk or bike to many of the major sights, much like the girls in Minami Kamakura High School Girls Cycling Club, although the Enoden, the electric trolley featured in Aoi Hana, makes it easier on your legs if you aren't the exercising type. You can also hop onto the bus, which is more accessible or grab a taxi.
Kamakura is a beautiful town with a lot of greenery, which is not what you expect if you were stuck in the concrete jungle that is Tokyo (except for the large parks). Once you step out of the station, you can begin your trek upwards touristy streets filled with all sorts of stands and stores beckoning you to come and purchase a souvenir to take home. There are many people around, Japanese and foreigner alike, here to see as many of the sights in Kamakura as possible for it is sometimes referred to as the "Kyoto of Eastern Japan"
It'll be a long walk, but you'll eventually make it up to see the Great Buddha from Kamakura Station. If it happens to be sakura season, you can see the streets lined with the pretty pink trees and even the major street has a whole walkway lined with sakura trees as a divider between the two roads. Line up to take your picture with the Great Buddha, like many characters from various anime have, and then take a stroll around the area to look at the pond. There are souvenirs of all kinds with Buddha as their main theme. If you wish, you can continue walking and see the shrine as well. Sometimes, you will even get to see a Miko performing their daily duties and rituals.
Walking down from the Great Buddha, you can find the main street lined with shops, restaurants, and stands. There are many traditional treats and things to buy as well. There's something about Kamakura but it feels more relaxed. You are not as rushed to get through your day like everyone else. Kamakura is one of those places where you just feel like slowing down and enjoying the scenery.
Depending on the paths you take, you can go to many of the temples in Kamakura just by foot. Jufukuji is imposing despite only being partially open to the public. Hasedera has many a Japanese god that will help tourists understand more about Japanese history and religious practices. Kenchoji is very distinctive as a Zen Buddhist temple and will catch your eye right away. When you tire or get hungry, you can go to Engakuji, a large temple known for its temple restaurant, and enjoy the view of Kamakura. If any of the shrines look familiar, think back to Uta Kata for many of the shrines and temples that are featured in the anime. How's that for an anime hot spot(s)?
If you wish to just relax and it's particularly sunny, consider hitting up one of the local beaches. Yuigahama beach was used in the cult anime Elfen Lied so you may want to hit that beach up just to satisfy your inner otaku. For further Elfen Lied hot spots, you can go to Benten bridge which was used for the epic battle scene in Elfen Lied, and see the Enoshima Lighthouse Observatory that was featured. It's a real experience to see the town where many anime are set, but it is Elfen Lied's presence in many of our favorite anime lists that makes Kamakura so much more exciting, even for the laidback town that it is.
---
Additional info

Evidently, Kamakura is known for its shirasu, which are little white fish that the Japanese enjoy consuming. You can find it in several dishes, but one we noted was a shirasu taiyaki, which felt a little unsettling.
Enoshima is accessible by the Benten bridge or you can take a train back to Ofuna and then switch trains towards Enoshima. Enoshima is known for its beaches and its luxurious spa. Thre is also a beautiful island to consider checking out while you are in the area.
Kamakura used to be the political center of Japan in the early 1100s.
---
Final Thoughts
Kamakura is a beautiful coastal town for any tourist looking to get out of the busy city of Tokyo for something a bit more rural. There are many tourist sights to see and foods to try, so why hesitate to check it out? Whether you want local foods, temples, or the beach, Kamakura has it all.
Hopefully, Kamakura will be on your future Japan bucket list, or maybe you've been there. Share your thoughts on Kamakura or what you think it might be like in the comments below. We here at Honey's Anime would love to know!