Today, the Japanese duo, nano.RIPE is releasing their 18th single "Kyokyo Jitsujitsu" which is the ending theme to the fall 2017 anime series Food Wars! Shokugeki no Soma: The Third Plate. In order to celebrate it, Honey-chan and Bombon chased and got the opportunity to talk with Kimiko (composition, lyrics, vocals, guitar) and Jun Sasaki (composition, guitar) about the reason why this song is so crazy good!.
In this short but meaty interview, Kimiko and Jun give us a deep insight into their music composition ideas and processes, their desire to bring their music abroad, and what inspired the music and lyrics of "Kyokyo Jitsujitsu". Are you a fan of nano.RIPE's songs? Keep reading to find out more about them!
About Your Music
nano.RIPE was formed in 2004. It's been 13 years since you started making music together. What elements have changed over the years and what elements have remained the same in your music?
We've pretty much done away with the rules that we had within ourselves about how the living creature known as "nano.RIPE" should be. I feel like the more new fields we branch out into, the clearer nano.RIPE's image and strengths become, and the less rules we cling onto, the more we can make the most of our unique qualities.
Being in the same band for such a long time gives you confidence because your sense of self naturally develops, so I've started to want to be more flexible than before and take on all kinds of different new challenges. I sing and Jun Sasaki plays guitar, that hasn't changed since we first formed, and I think that's what makes nano.RIPE the band it is.
We would like to know about your composition process. Do you work together at the same time in the same place? Or do you write your parts separately? Can you tell us how the song-making process goes most of the time?
Both myself and Jun Sasaki compose songs, but we're both pretty much the type who can write songs whenever and wherever. When I make a song, I usually play the demo for the other members and tell them the image for it, then as a band we fill out the song. When Jun Sasaki composes songs, he tends to have all of the instruments playing in his head, so he throws himself into it at home and then plays it to the other members. Then we work out the arrangement as a band.
When it comes to writing lyrics, I write them for every song. I've always loved writing, so every time I finish writing a song I get sad, and sometimes when I get towards the end of a song I deliberately slow down.
I think the fact that we enjoy composing songs and writing lyrics like they're hobbies is one of our strengths.
Which song do you think is the craziest (less conventional) nano.RIPE has ever written and performed? And why?
I think that every time we make an album there's at least one song on it along those lines that we challenge ourselves to make, but we really put our all into opening a new door with our latest song "Kyokyo Jitsujitsu." Just listening to the intro, you wouldn't think it was a nano.RIPE song. It's got these guitar phrases, a new rhythm section, a groovy feeling to it, and even the lyrics are full of words we wouldn't normally use. I hope fans enjoy hearing a different side to use through it.
About Yourselves
When you are not making music or on tour, what others activities do you enjoy doing?
I love being at home, so I don't go out very often on my days off. I read books with my two cats or watch movies. Spending time relaxing means that when I have to turn that switch on again I can work hard, so it's really important to me.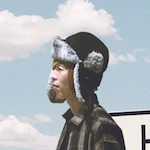 I like fashion and shop online every day. I love being at home too, so I don't tend to go out shopping. Even now, I have unopened boxes of clothes lying around. I may have an addiction to shopping…
If we took a look at your current personal playlist, what bands or musicians would we find?
I'm not very adventurous, so I tend to always listen to my favorite artists rather than looking for new artists. I can listen to Spitz no matter how I'm feeling, and they've always been my number one favorite. It's because I found Spitz that I'm able to sing now.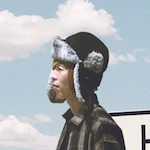 I like Oasis and often listen to them. When it comes to anisongs, I listen to JAM Project when I want to cheer myself up, it really does the trick.
About Anime
We were thrilled when we heard that nano.RIPE was going to perform the ED for Food Wars! Shokugeki no Soma: The Third Plate, which is titled Kyokyo Jitsujitsu. Can you tell us about where the ideas for the music and lyrics came from?
We also performed the ED for Food Wars! Shokugeki no Soma: The Second Plate, but for that we imagined the excited feelings of the students of Tootsuki Academy, especially Soma Yukihira. This time around, having read the manga for the arc shown in The Third Plate, what really stuck in our memories was Erina's growth. So, I imagined Erina's feelings and how that linked to my own when writing the song. As for the melody, we wanted to make it sharper than The Second Plate's "Snowdrop," and so it became what it is.
---
Do you feel your songs that are tied-up to anime series have a different atmosphere or feeling to the songs that are part of a full-length album?
It's not like the energy of the songs we make differ whether they are for anime series or not, so I'm confident that our non-anime songs are just as good as our anime songs. However, anime tie-up songs are created because we come into contact with a certain work, so I always feel that the combination of the original work and our songwriting makes for something unexpected.
About Your Upcoming Projects
Have you noticed that your fan base abroad is very large and still growing? Do you have any upcoming activities or projects for your fans overseas? A tour? An English song?
nano.RIPE performs a lot of concerts so of course we'll be touring in Japan, but we also really want to make an opportunity for us to perform abroad for those who have never seen us. However, at the end of the day we're Japanese artists and I myself am a prisoner of the beauty of the Japanese language, so I don't think we'll be making any English songs. It would be great if nano.RIPE's existence could become a chance for others to experience Japanese culture.
Here is an opportunity to greet and send a message to all your fans around the world who are looking forward to listening more music from you.
The fact that our songs cross the oceans and surpass the language barrier to reach your ears and find a place in your heart is a miracle that we couldn't even imagine when we first started as a band. We want those fans who found us through anime to experience nano.RIPE live in concert. That's one of the reasons why we're continuing activities as a band, and we want to keep working hard so that we can come to meet you.
---
Now I know why their music is so full of joy and energy that can't be faked. They're so chill and open minded about making music
Yeah it works great when you just let the music flow and takes its own course. I like the fact they challenge themselves to try something new all the time.
That's what keeps bands relevant. You cannot make the same song and album over and over again. I'm so glad we had this opportunity to talk with them. I'm a fan since their single 'Patricia' and they keep surprising me with every new single!
I'm thrilled to see what's coming next for nano.RIPE, I hope they go on a world tour sometime soon, like, tomorrow.
Find out more about nano.RIPE here!