This time, Honey-chan and Bee-kun met with Kojima-san (track maker, guitar) and Pon-san (Vocal and lyricist) from the unit ORESAMA. This duo successfully combines elements of J-pop, disco and electro-funk to create an upbeat, fun, and interesting music. You may know them from their opening theme song from the anime series Alice to Zouroku, the ending theme song from Ookami Shoujo to Kuro Ouji, and most recently, the opening theme song from Mahoujin Guruguru.
April 11th, ORESAMA released their 1st major album titled "Hi-Fi POPS" containing 12 tracks filled with the catchiest vocal melodies on layers of experimental disco and electronic sounds. Because this album's very original songs and great visuals caught the attention of Bee-kun, he decided he had to meet the people behind this sonic trip. Keep reading to get to know more about the whimsical world of ORESAMA!
---
About the Band
First of all, we would like you to explain the idea behind the name ORESAMA. What does it stand for and how did you come up with the name?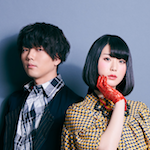 We are generally not the greatest at speaking in front of the public personally, so when we stood on stage, we wanted to appear grand and magnificent. We came up with the unit name "ORESAMA" by putting that wish into it.
TL NOTE:
"Ore" is a very rough, masculine way of saying "I" in Japanese. Attaching "-sama" to it adds a sense of confidence, be it realistic or false, grandiose, and splendor to it to make the individual seem very outspoken and confident.
We would like to know more about how ORESAMA's music and concept were conceived. Can you tell us what motivated you to make music and what influenced your particular sound?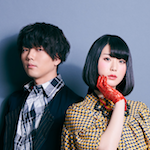 We took elements from 70's & 80's disco music and put it to a tune. Then, we placed that on the pivotal J-pop melody, and aimed to make a form of dance music that only we as ORESAMA can produce.
As for our motivation, our motivation comes from the joy of pursuing our own forms of ideal music. We are now in an era where all you need is one computer to make music, and a large component of our motivation is taking elements from various genres and combining them in a continuous process of trial and error.
Another big reason is that not only in Japan, but people overseas as well, are posting videos and other things online. There is a strong connection to our motivation in relation to comments and feedback.
ORESAMA is quite visually appealing. The music videos are very colorful, have a lot of disco style, and use a lot of augmented reality. The artwork of your covers and website show original illustrations and characters full of personality. Who are the people behind ORESAMA's visual designing and how did you come up with this visual concept?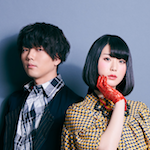 When we thought that there had to be a better way to visually communicate ORESAMA's sound through the jacket designs, music videos, etc., we were actually introduced to the illustrator, Utomaru. We were charmed by her work from the moment we met Utomaru, and ever since the release of our first single, we have used her to make our artwork.
About your upcoming album "Hi-Fi POPS"
Your major 1st album titled "Hi-Fi POPS" is now available! It was released on April 11, 2018. Can you tell us about the concept of this album? What are the ideas behind its title?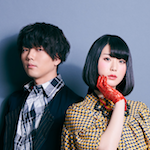 The goal we are going for with this album, is to create a first, major album that on both the feelings front and the music production front, is a pure, powerful Hi-Fi work. We firmly believe that this work, while being pop music, is not just fun, upbeat, and cute; It's for fans who want to feel the different aspects to ORESAMA. This is especially true for the people who have become fans of us due to our tie-up work. We put our full selves into this, and it's almost like it's a self-introduction work for us.
ORESAMA "Hi-Fi POPS" All tracks Trailer
What are the different elements you put into this album that makes it different from your first album "oresama" released in 2015? Also, what elements did you keep from your previous work?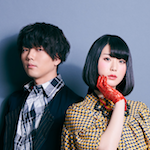 If you compare this album with "oresama", there isn't anything that has changed in particular. However, if you take a look at this album from the point that this is about new beginnings, our major debut, and plunging into a new field, there is a metamorphosis of music production and lyrics, and there are also many points about our own growth. Our desire to create good melodies has not changed. It's just that now we are also focused on delivering something that we feel good about.
Pon-san, you are in charge on the voices and lyrics. What is the lyric-making process like for you, and what were challenges you faced as a singer for this album?
I more or less always compose lyrics very late at night. When I am working on an anime tie-up song, I read the source material first. Then, I pick out the parts and feelings that overlap with mine and compose with them. I make sure to pay very close attention to the fact that this song is for the anime itself as well as my song. I am always singing in each and every song about how I want to be a singer who can properly express how I want to be a singer.
Kojima-san, can you tell us about the writing and recording process for this album? When did you start writing the songs, and what were the challenges you faced making this album?
I started making music when I was a high school student. At the time, I used a cassette tape recorder and other things to start with very simple recordings. After that, I heard "Get Lucky" by Daft Punk and Nile Rodgers and wanted to make something with a disco sound. Using a PC, I was able to learn how to make basic sounds.
For this album, I utilized more techniques than ever before and worked hard to express the newest version of ORESAMA.
The album contains songs that everyone has come to expect from ORESAMA, and we also challenged ourselves by adopting new genres as well.
Coming from the sound aspect, we mixed together that warm feeling from an analog as well as a digital feeling from a PC to create a new sound while still keeping an overall retro feeling.
ORESAMA - "Hi-Fi TRAIN" -MUSIC VIDEO-
About Anime
ORESAMA has written and performed several successful anime tie-up songs. What is your favorite anime series of all time?
My absolute favorite work is Rumiko Takahashi's Urusei Yatsura. I love the original manga as well, but with the addition of the music, I was sucked into a work like never before. I always think about how I want to live in Tomobiki-cho.
I have so many anime songs like I like that it's difficult to say which is better, but I really enjoy the music that Youko Kanno creates like in Sousei no Aquarion, etc. I used it as reference when I was composing this album.
What are your upcoming plans after this album is released?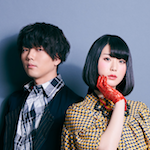 We are planning on releasing even more music after this album, as well as we are planning to perform in even more events than ever before.
Please greet and send a message to all your fans around the world who are looking forward to listening more music from you.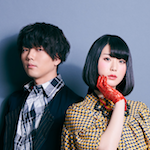 We are always wanting to take our J-Pop overseas and hold a live concert. For now, we are going to continue to transmit our own music and contents from Japan dreaming of the day that we can be together with you, our fans. If you can please wait a little bit longer with anticipation, we would be very grateful. Please continue to support ORESAMA from here on out!
---
These guys are the perfect couple to party with. They'd bring the funky music, sexy vocals, the swagger...
Their 2D-selves are also gorgeous as hell. I wanna go shopping for clothes with them… look at that style!
Let's keep our eyes and ears on them! Wherever they go, we should follow. Let their beat be our guide...
---
Find out more about ORESAMA here!
Official Site: http://www.orsm.jp/
On iTunes: https://itunes.apple.com/jp/artist/oresama/932757435
Facebook: https://www.facebook.com/oresamagic
Twitter: @o_oresama
Youtube: ORESAMA Official YouTube Channel