Honey's Anime is thrilled to announce that we are collaborating with Lantis Matsuri, and we are giving away official autographs from 5 of the hottest artists that performed at the 20th Anniversary Lantis Matsuri A-R-I-G-A-T-O-U ANISONG!
About Lantis Matsuri
Lantis is a Japanese music label founded in 1999 focused on anisong music. Lantis is also the lead organizer of the Anisong World Matsuri concert series. The 20th Anniversary Lantis Matsuri was held across three days in June in Tokyo and showcased over 70 musical performers from all over Japan.
The next Lantis Matsuri 2019 at Anime NYC will take place at 7:30 PM on Friday, November 15 in the Special Events Hall of the Javits Center. For more information about the next Lantis Matsuri, visit the official site Here!
Lantis Matsuri Artists Autographs + Honey's Anime Tote Bags
The autographs of TRUE, Mai Fuchigami, GRANRODEO, OLDCODEX, and Ayaka Ohashi will come inside our official Honey's Anime tote bag!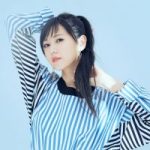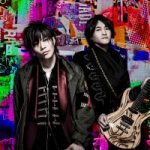 TRUE (Movie: Sound! Euphonium - Our Promise: A Brand New Day, Mobile Suit Gundam: Iron Blooded Orphans, Violet Evergarden, A.I.C.O. Incarnation)
Mai Fuchigami (Girls und Panzer, Planet With, Ulysses: Jeanne d'Arc and the Alchemist Knight)
GRANRODEO (Kuroko's Basket, Mobile Suit Gundam: Iron-Blooded Orphan, Bungo Stray Dog, Baki, and Code:Breaker)
OLDCODEX (Free!, Kuroko's Basket, Servamp, God Eater, and Togainu no Chi)
Ayaka Ohashi (Aikatsu!, Hensuki: Are you willing to fall in love with a pervert, as long as she's a cutie?, Masamune-kun's Revenge, and Knight's & Magic)
How to Participate
Subscribe to Honey's Anime Newsletter here:
Fill the following form with your name and email address, and answer the question.
NOTE: You will find the answer of the question in the interviews below.
That's it! Now, win your prize!
Giveaway Details
The giveaway will run from September 17th to October 1st, 2019, 11:59pm (PDT).
Five (5) lucky winners will be contacted via email within one week after the giveaway ends.
Winners will be asked to provide their address to receive their prizes. If the winner does not respond to the email within the deadline noted in the email, then that winner will automatically forfeit their prize.
Winners are unable to choose what prize they will receive.
One entry is allowed per individual. Multiple entries per individual may result in disqualification.
Winners are responsible for all customs duties and taxes that may be levied.
Good Luck!
Honey-chan and her flying team went to celebrate the 20th anniversary of Lantis Matsuri which this year was titled "A-R-I-G-A-T-O-U ANISONG" and was held at Makuhari Messe on June 21, 22 and 23, in Japan. They snuck in the backstage rooms, and separately ambushed 5 artists to ask and questions about their performance at Lantis Matsuri.
Honey-chan's Interview with TRUE
What are your thoughts on Lantis Matsuri?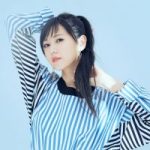 I've been with Lantis since my debut at Lantis Matsuri five years ago. Despite it being my first live performance, I was able to play on this huge stage, and I'm so grateful to them for giving me such a valuable opportunity. I find the fact that so many of my fans came across my music thanks to Lantis Matsuri deeply moving.
How have you changed in the five years since your debut?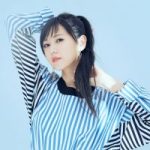 A lot has changed over these past five years. My feelings towards anisongs and music will never change, but as the times and my circumstances have changed, it feels like I've grown from working so closely with Lantis.
Five years ago, I didn't know my left from my right, but I was doing all I could to make my voice and my songs reach people in the farthest seats. Then, I realized that I was gradually becoming recognized as a Lantis artist, so I wanted to make sure to fulfill my duties as both a musician and a representative of the label with pride.
What do you want to achieve from today's performance?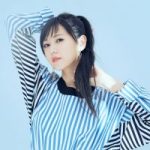 I want to give my very best performance to my fans, making sure to keep in mind how grateful I am for anime. I want fans to be able to feel the charms of both "Sincerely" and "DREAM SOLISTER".
Do you have any message for your fans abroad?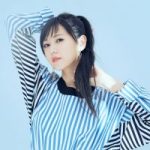 The last Lantis Matsuri (in Taiwan) was my first time abroad, so my encounter with the anime Violet Evergarden was a major turning point for me. It made me realize that, even though our cultures are so different, anisong events and music can give us a sense of unity that traverses borders. At future events abroad, I really want to squeeze every drop of anime music's appeal out for our fans within the limited time we have.
Bee-kun's Interview with Mai Fuchigami
What are your thoughts on Lantis Matsuri?
I'm incredibly grateful for the opportunity to perform on such a huge stage at a wonderful event like this, even though I've only been in Lantis' care for a year and a half. To tell you the truth, I spent the night before the event worrying about how to sing best. I felt this mix of positive and negative emotions and uncertainty. I was really anxious.
How have you changed over the last year and a half?
The life of a musician was a whole new world to me, so I just kind of put my life into Lantis' hands. I'm thankful to everyone who helped provide me with an environment in which I could do the things I wanted to do in the music industry.
Despite me putting my fate in their hands, Lantis has always been kind to me and listened to my ideas, so I've been able to achieve a good work-life balance. I wouldn't say we conflicted on anything, but whenever the staff asked me, "What do you want to do?" I sometimes wasn't able to make exactly what I wanted clear. It's not like I'm searching for a sense of self, but I've been talking with everyone about different ideals in the idol world. I've realized that it's thanks to that environment that I was able to pursue my own ideal image and always make sure to have fun as I made decisions that would make me grow as an artist.
What are your future plans as a musician?
I believe that you lose your individuality if you work too hard. I want to cherish each moment and work in a way that suits me, using my work as a voice actress as a foundation and slowly adjusting my goals while making sure not to stretch myself too thin.
Do you have any message for your fans abroad?
I haven't really performed abroad anywhere other than the event in Taiwan, but I really felt the passion there, so I'd like to use the universal art of music to inspire those all over the world. I can't wait to meet my fans abroad.
Bombon's Interview with GRANRODEO
What are your thoughts on Lantis Matsuri?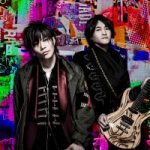 Kishow (Kisho Taniyama) and e-ZUKA (Masaaki Iizuka):
We're really happy that we were able to perform at such a huge event like the 20th anniversary of Lantis Matsuri.
Lantis has been really good to us for the past 15 years, so we're endlessly grateful. We want to see the smiling faces of our fans and our president, Shunji Inoue. We want to dedicate our performance today to Lantis, as well as Mr. Inoue.
Kishow (Kisho Taniyama):
It's all thanks to Lantis that we were able to keep going these past 15 years. There's no GRANRODEO without Lantis. I want to put my all into my performance at this Lantis Matsuri.
e-ZUKA (Masaaki Iizuka):
I'd really like to see young fans wanting to release CDs with Lantis. It'd be great if we could inspire young people to do that, whether they admire GRANRODEO after reading an interview or were drawn to our guitar playing—no matter what their reasons may be. Since young people have the potential to succeed in life and become bigshots, I make sure to be nice to them. [laughter]
ore like it.
Do you have any message for your fans abroad?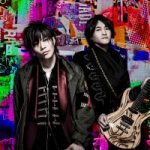 e-ZUKA (Masaaki Iizuka):
If you keep going, you'll definitely get your chance, so I hope you work hard and never give up on the things you love. You have to love something in order to keep at it. I think it's important to keep loving something and keep pushing forward, so that when your chance comes, you can grab it.
Kishow (Kisho Taniyama):
We haven't had a ton of chances to go to other countries, but if the opportunity comes along, I hope you'll come listen to GRANRODEO. There's plenty of other ways to experience our music, like CDs or DVDs, so it'd make me happy if you gave us a listen.
e-ZUKA (Masaaki Iizuka):
I want to start going overseas more and see all kinds of places. I love watching our fans abroad sing our songs on Youtube, so I'm often looking up and watching those videos, and they really inspire me. I think they're great, so I hope you upload more.
Mo-chan's Interview with OLDCODEX
What are your thoughts on Lantis Matsuri?
YORKE:
While we were rehearsing, Ta_2 (Tatsuhisa Suzuki) proposed starting out with acapella, and that's where it all began. Lantis held an outdoor event for their 15th anniversary, but the sound was different outdoors and lots of unexpected things happened. Nowadays, we've got much more experience, so we're used to that kind of thing.
Ta_2 (Tatsuhisa Suzuki):
While every artist has three days to showcase their singing, today I wanted to work hard to take the baton and became the star player. Yesterday, GRANRODEO did just that, so I wanted to show the 15,000 people watching that we could be the stars of the show. I've been under this label for almost 16 years, so I'm confident in my abilities as a musician and want to make this performance really stand out.
What is your impression of your fans abroad?
YORKE:
I'm really impressed that they can sing in Japanese, despite how hard it is. Our whole message is about freedom, but our fans overseas seem more free than our Japanese fans. Our overseas fans actually taught us a lot. Once, an American fan wrote us the message "Daisuike!" ("Daisuki") with "I love you!" written right below it. Even though they couldn't speak Japanese, we completely understood what they wanted to tell us.
Ta_2 (Tatsuhisa Suzuki):
I feel that language barriers are difficult, but music and art surpass those barriers, so I want to communicate my feelings through that. For example, rather than speaking bad English on stage, I've discovered speaking in Japanese better gets our passion across. If your message gets across, your fans will respond to it. Just like when musicians from overseas come to Japan and fans here enjoy their performance, I believe we can show our overseas fans a good time and inspire them. Lukewarm messages won't be understood, so we want to make sure our passion comes across.
Do you have any message for your fans abroad?
YORKE:
There may be a lot of distance between us, but I believe our passion and happiness can transcend borders, so I look forward to meeting you all in one day.
Ta_2 (Tatsuhisa Suzuki):
If you've heard of us before, whether that's from reading our interviews, listening to our music, or some other way, I'd be really happy. Wherever we meet one day, I'm going to sing for you with all my heart. I can't wait.
Bee-kun's Interview with Ayaka ohashi
What are your thoughts on Lantis Matsuri?
This will be my third time performing at the Lantis Matsuri, including my time overseas. When I performed the last time it was held in Tokyo on September 13th, it was my 20th birthday, as well as the year I debuted. Now I've grown as an artist, I want to give a great performance and show that to all my fans who are cheering me on.
How have you changed over the last five years?
I think my attitude has changed a lot. At first, I didn't have a clue what I was doing. Although I used to work a lot with my producer, once I released my first album, I started going to meetings, working more, and gradually stating my opinions as a musician more often. When I debuted, I was 19 years old and still needed my training wheels, but now I've learned to have fun while demonstrating what makes me me. Fans often tell me I have a great smile, so I'd love to show them more of my smiling and energetic self.
Do you have any message for your fans abroad?
Thank you so much for always supporting me. I work with the talent agency Horipro International. Since it has "International" in its name, I hope to work across more and more parts of the world from now on, and I look forward to crossing the ocean to meet all my fans. I want to show even more people how amazing Japan is through anisongs.