With everything that's going on right now, it's very easy to feel alone and bored, sitting at home with nothing to do. Luckily for us, we can always count on anime, music, video games, and food to help us survive all of this... and the special collab event held between BanG Dream! Girls Band Party and Cafe Dulce happened to combine all of those things. What a sweet deal!
Basic Info
| | |
| --- | --- |
| When It Took Place | July 21st, 2020. |
| Duration | 8:00PM-8:45PM (PDT). |
| Special Guests | Aimi (Kasumi Toyama's voice actress) and Ayasa Ito (Arisa Ichigaya's voice actress). |
| Content | Interactive POP Quiz session, Q&A session with the guests, special interview. |
| Collabo Location | Cafe Dulce - Little Tokyo, Los Angeles. |
---
Let's Celebrate Bandori's Global Version 2nd Year Anniversary Together!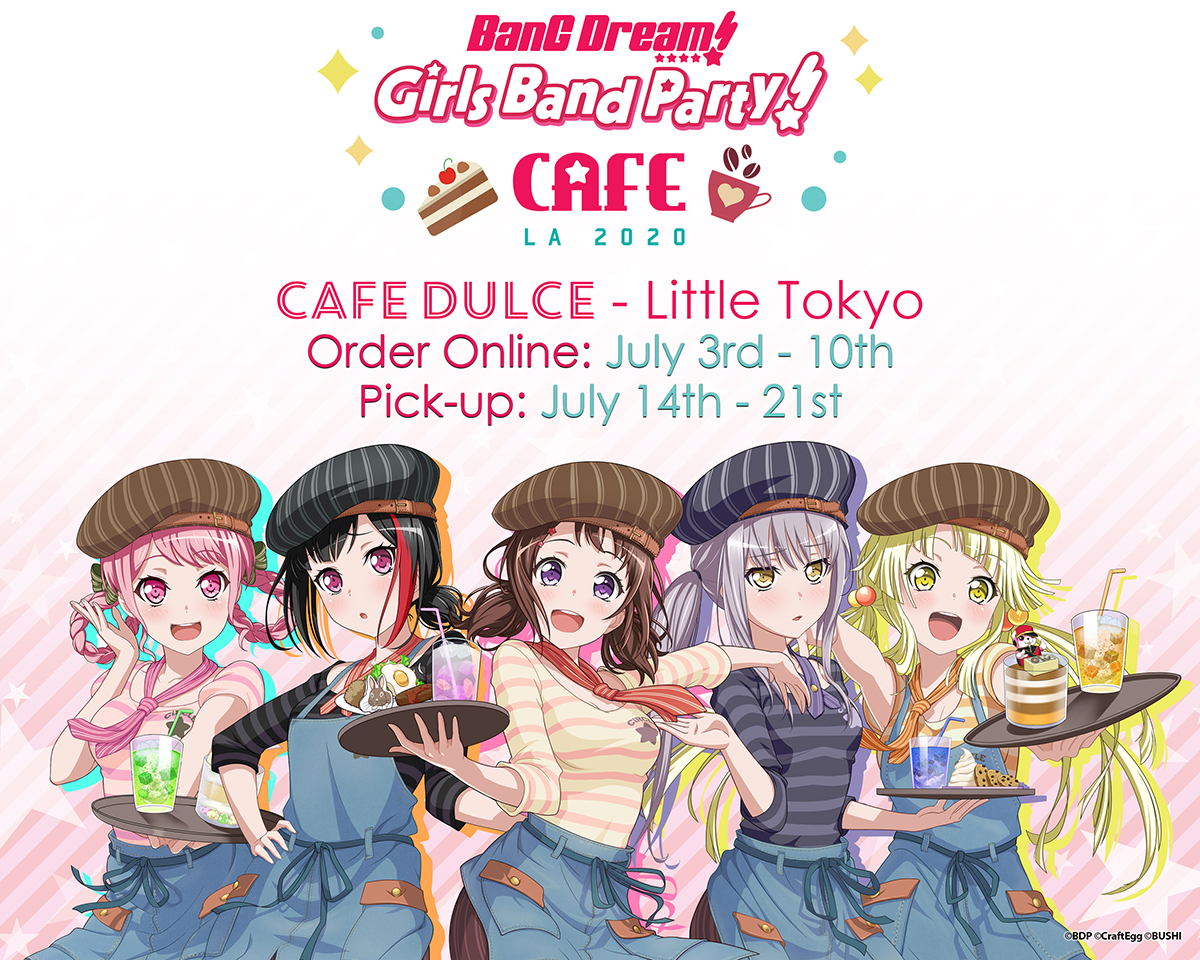 Throughout the years, several projects from Japan have increased in popularity overseas. BanG Dream! Girls Band Party is no exception, and it's not really hard to see why: the music, the characters, the voice actresses… Everything about the whole franchise is great! This year, the global version of the game is celebrating its second anniversary, and Bushiroad USA, Inc. thought it was a good idea to collaborate with one of Los Angeles' most popular coffee shops, coming up with Bandori-themed menus that fans could purchase to show their love and support for this franchise.
These special menus came each with a doughnut, a coaster, and a band-themed latte. Needless to say, the latte art was gorgeous, and the doughnuts were really colorful, perfectly representing the bands and what they're all about. While Poppin' Party's doughnut was bright pink and full of sprinkles, Roselia's had a nice rose made from whipped cream in the middle; Hello Happy World's was bright yellow, Afterglow's red with black sprinkles, and Pastel*Palettes' was aquamarine decorated with some flowers. With all the nice treats, it's no surprise every fan was eager to grab hold of this special menu, but there were more treats in store for the lucky people who got to buy one of the three available menus.
With their purchase, every customer received an Online Cafe Admission, which was used to enter a special livestream event. And what's so special about it? Well… Ayasa Ito and Aimi, who voice Arisa Ichigaya and Kasumi Toyama, respectively, were the special guests joining the lucky fans!
Having a Kira Kira Doki Doki Time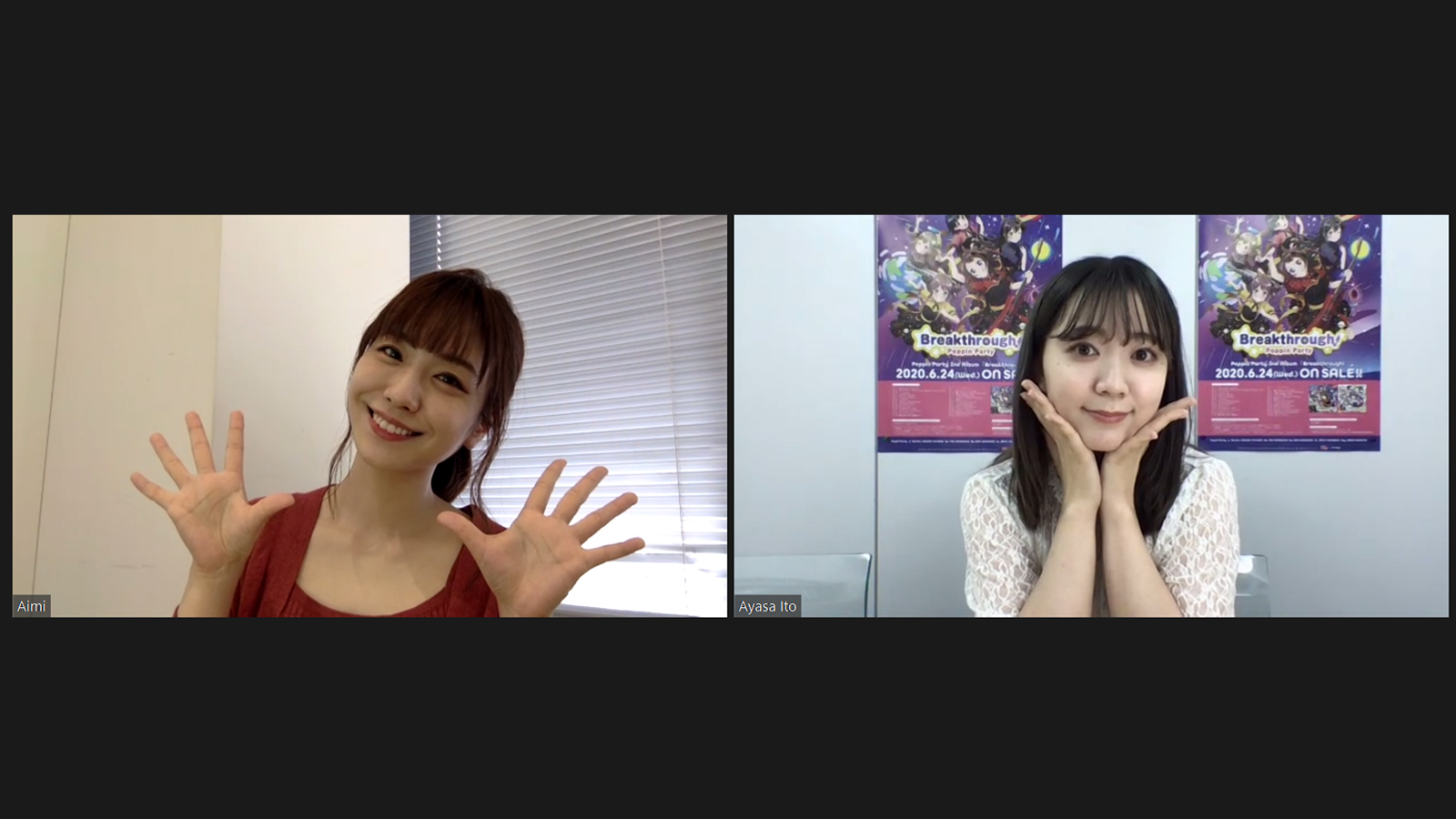 It was time for the event to start, so everyone was nervous and excited. Some were holding their plushies and penlights, some others were cosplaying as their favorite characters, but all of them were ultimately creating a great atmosphere for what was about to take place.
After a brief talk, Aimi and Ayasa were introduced, smiling and waving, surprised by the number of people that were participating. Aimi, as energetic as the character she voices, took it upon herself to make sure that everyone was having a Kira Kira Doki Doki Time from the very beginning.... although it's difficult not to when both of them are so nice and full of energy!
Both Aimi and Ayasa agreed that PoPiPa's doughnut looked pretty and colorful and that the latte art was cool; they also wished they could have one! When shown a picture of Cafe Dulce, located in Little Tokyo, the girls were really surprised because it looks like a Japanese coffee shop. Aimi decided that she's going to visit Cafe Dulce the next time she goes to the United States, so maybe Ayasa will tag along?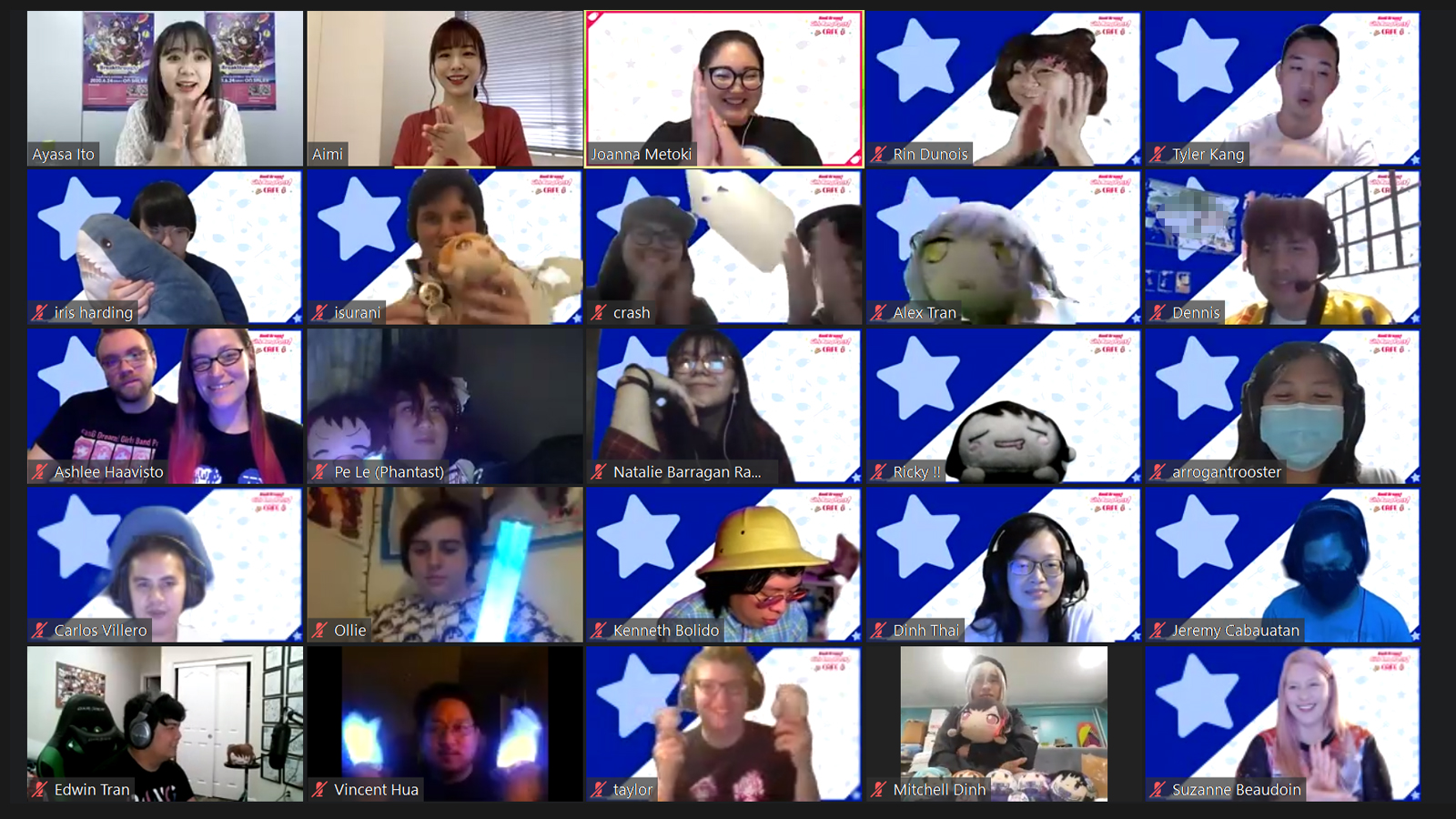 Then, it was time for a special quiz session; all the questions had to do with Los Angeles, so Ayasa was scared she wouldn't be able to answer them correctly. If only she had been warned beforehand, she could have studied! Oh, but there was nothing to worry about; we were there to help them answer these questions!
A special background was available during the event, and fans could change its color according to the answer they thought was the right one. With this extra help, they managed to answer the first six questions correctly, winning some sweets from Cafe Dulce for the next time they visit Los Angeles. But we know Aimi and Ayasa, so of course, they wanted to go for the big prize: hamburgers! With all of us on their side, the girls got the other four questions right, and, with that, victory and hamburgers were theirs to claim.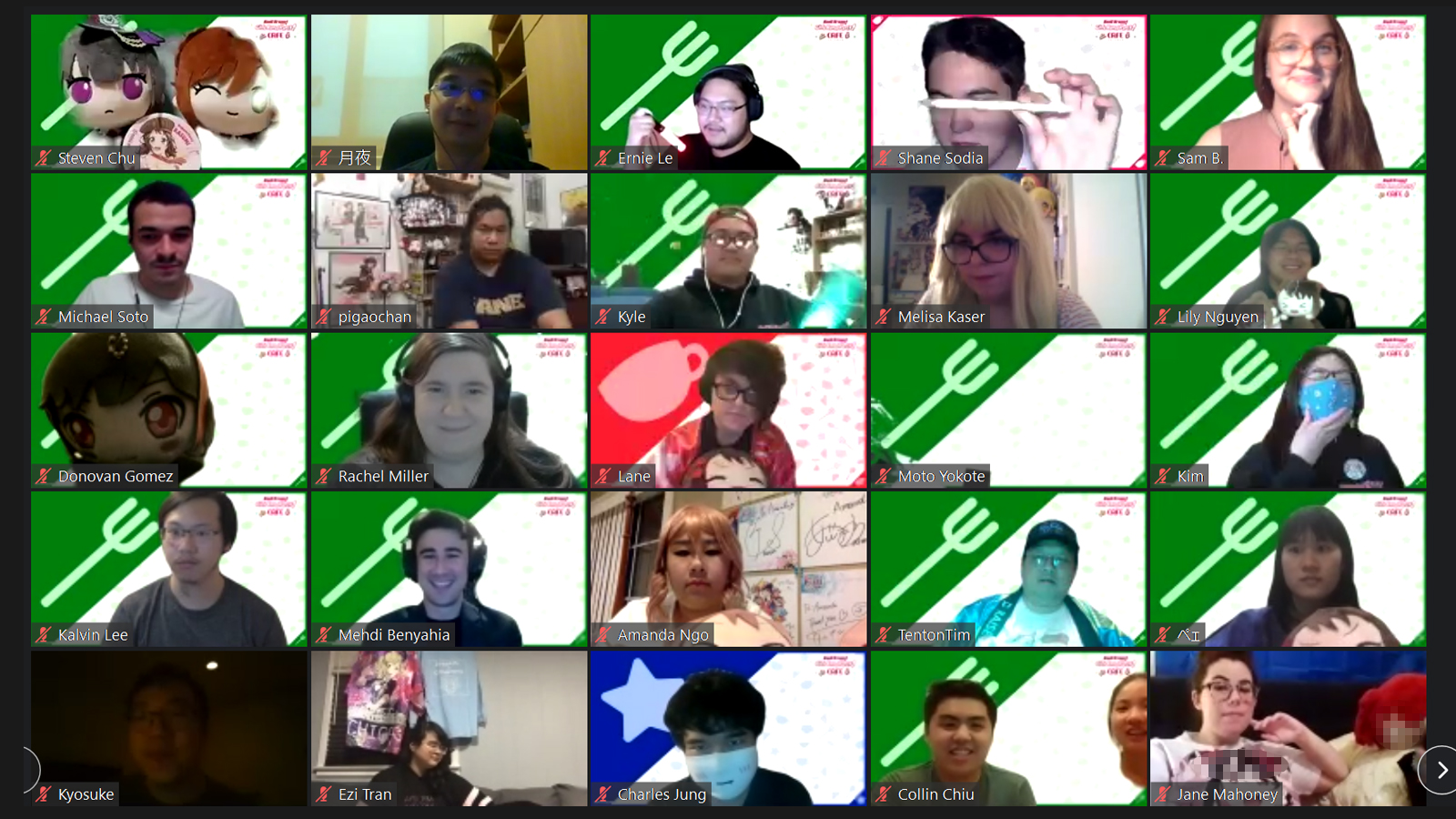 After that, Aimi and Ayasa took the time to answer some questions the fans had submitted when they registered for the event. This way, we got to learn that Aimi's favorite song to perform live is "Kizuna Music" because it conveys Poppin' Party's spirit, while Ayasa's favorite song to perform is "Teardrops" because it makes every member of the band look cool.
They also shared some of their best memories together: Ayasa was really grateful that time she regretted dying her hair, but Aimi said she looked cute. On the other hand, Aimi told a story about the time she and Ayasa had a sleepover. They were also asked about what they like the most about the characters they voice. Ayasa pointed out she really likes how Arisa is a tsundere who always speaks her mind, while Aimi said she likes how Kasumi gets along with everyone, and that she wishes to be more like her.
After having so much fun together, it was time to say goodbye. We were all sad that it was over, but at the same time, we felt like we really did have a sparkling time. Aimi thanked everyone and said she had a lot of fun, and that she's really looking forward to visiting Los Angeles to have some coffee and doughnuts at Cafe Dulce. Ayasa was really happy that everyone had a great time, which in turn made her happy. And, of course, she also looks forward to visiting Los Angeles!
Encore! Encore! Encore!
We're sure all fans had more questions for them that they didn't get the chance to ask, but fortunately, they answered a couple more questions after the livestream. Upon being asked about it, they both said this was their first online event, and they were really happy that the fans were so welcoming and nice. Ayasa was so excited about being able to see how the guests' rooms looked like!
Since BanG Dream! is a Japanese franchise, they weren't expecting it to make that much of an impact overseas, but Aimi was super happy to know so many people support them around the globe. In fact, Ayasa said it's crazy to see people from other parts of the world cosplaying! Minutes later, they talked about their growth as musicians, with Ayasa pointing out that Aimi got a lot better at conveying her feelings and emotions while performing. She said she'd like to cover one of Billie Eilish's songs, too!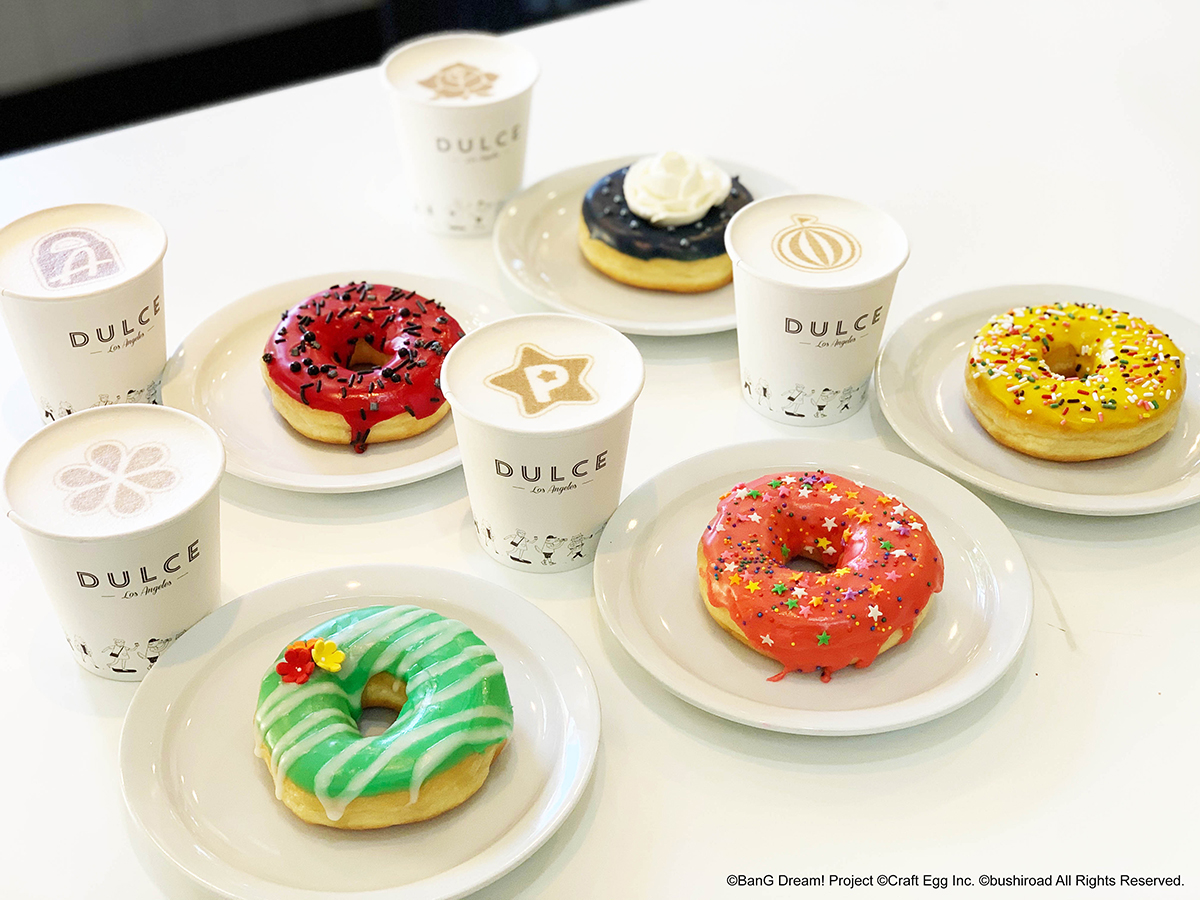 Apparently, both Aimi and Ayasa want to learn how to play the drums, too! While Aimi believes she'd be able to support the band from behind, Ayasa thinks playing the drums would give her freedom to move her arms around while performing... so maybe that means Ohashi-san can get to dance and sing if they switch places?
And since the event was centered around a coffee shop, it was only natural for us to ask what Ayasa and Aimi's favorite desserts or sweets are, right? Well, Ayasa has a sweet tooth, so she really loves them all, but if she had to pick only one, it'd definitely be pancakes. Aimi, however, said she likes french toasts because you can make those yourself. Nice choices!
---
Final Thoughts
We know a lot of expos and conventions have been delayed or canceled due to the current Covid-19 pandemic, but regardless, we truly hope more online events like this will be held in the future. For us, it was a great opportunity to learn more about Aimi and Ayasa, but also to spend some quality time with other BanG Dream! Girls Band Party enthusiasts around the world. Looking forward to more Kira Kira Doki Doki Time together!
---