By now, many of you are most likely familiar with miHoYo's latest hit mobile title, Honkai Impact 3rd, which has skyrocketed to enormous success not only in Asia but now all across the world! Its beautifully designed character models rival that of high production anime studios, with over the top action that you'd expect to find in console titles. All of that is jam packed into the palm of your hand, and ready to be played just about anywhere on the go. Whether you're a devoted anime fan or simply just want a fresh new action experience for your mobile device, Honkai Impact 3rd truly delivers in every category and isn't planning to stop anytime soon.
So much so, that the game is expanding outside of the realm of its mobile universe and into the real world with a catalog of products to purchase! We're talking about a manga that's currently growing in popularity as well as figures and Nendoroids for those out there who love collecting! Honkai Impact 3rd isn't just a game anymore, it's a lifestyle that anyone can be a part of and perhaps after reading this, you just might find yourself absorbed in all the fun! Before we jump into things, be sure to check out the official Honkai Impact 3rd Global website for details and support the community! In the meantime, check out the awesome promo video for Honkai Impact 3rd titled "Reburn".
Note*: This is available to smartphone users only and not for PC at this time.
Honkai Impact 3rd Animation - Reburn
---
Awesome Figures and Nendoroids!

Many otaku around the world have become familiar with Japan's incredibly popular sub-culture, and one particular area of interest for many is centered around figures and Nendoroids. The reason for the surge in popularity traces back to a lot of reasons but for the most part, a lot of people simply just enjoy the fun of collecting limited items. Honkai Impact 3rd has seen nothing but success ever since it's release in Asia over a year ago, and because of that success it's allowed miHiYo to diversify their portfolio and provide their fans with something more than just a game. Now you can take the incredibly beautiful Sakura Yae from out of the world of Honkai Impact 3rd and bring her right into your own bedroom, with the latest Nendoroid Figure from the good folks over at Good Smile Company. This figure is the Heretic Miko version and composes of three incredibly detailed swappable faceplates, which include a standard expression, combat expression, and a blushing expression.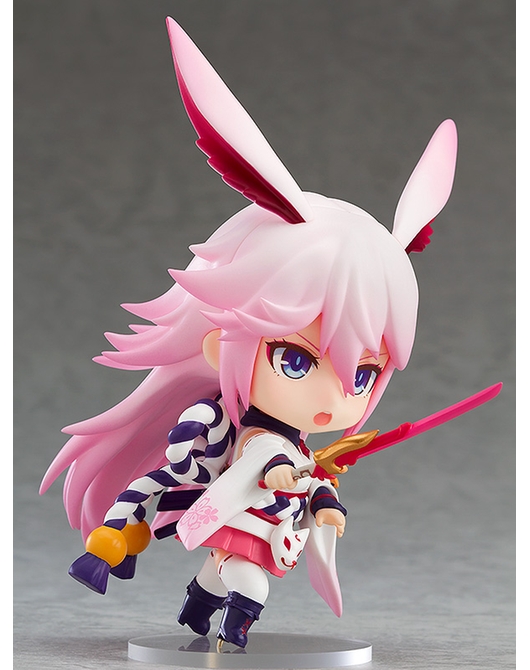 Other additional parts include her sword along with effect parts that can be attached to the blade, along with her favorite food: her rice ball! Her notable outfit has been detailed with extraordinary care even in her Nendoroid form! Those looking to add Sakura Yae to their Nendoroid collection can look forward to purchasing it, when it releases in September of this year! Check it out through the official Good Smile Company website. Pre-orders have ended for the time being but you can still put it on your wishlist if it's something you're dying to grab!
Another notable figure from the Honkai Impact 3rd world is the Mei Raiden: Eternally Pure Ver. which is sure to catch a lot of attention from fans around the globe. Be sure to also check out the official Good Smile Company website for details!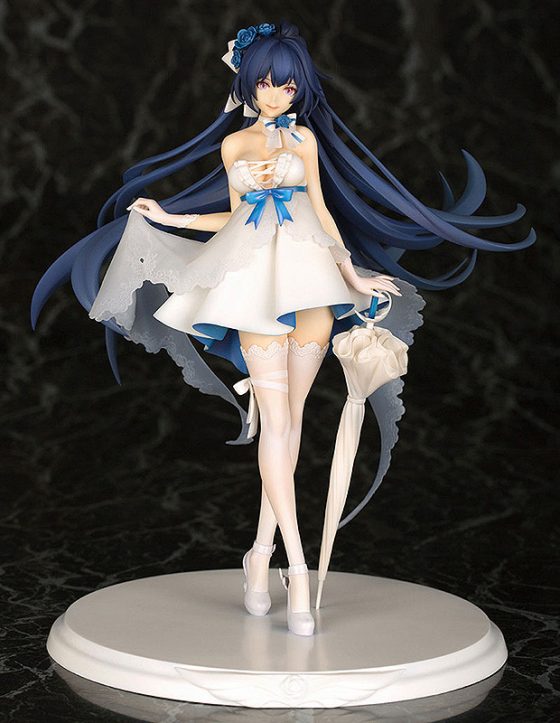 Take Honkai Impact 3rd with you on the GO! Manga Style!

So now that you have an idea of what figures are out there waiting to be purchased, we have more in store for you in the form of manga! Honkai Impact 3rd has provided an experience unlike any other in the realm of mobile gaming, and so many people have become so immersed in its story that they're just begging for more. miHoYo have taken notice of that demand and have created their very own manga series to work alongside the popular mobile title. Since 2016, the manga has surged in popularity gaining more than 500k weekly active viewers across Asia alone. There have been over 90 episodes (20 pages per episode) published, with the objective to expand into side stories to further compliment the main lore. For those wondering if you need to play Honkai Impact 3rd in order to enjoy the manga experience, the simple answer is no. While it certainly does help to give you more perspective on what's happening and enhance the gameplay experience, reading the manga on its own is an experience in of itself! You can enjoy it independently without playing any of the game which is always a big plus.
Episode 1: http://www.global.honkaiimpact3.com/index.php/news/35
Episode 2: http://www.global.honkaiimpact3.com/index.php/news/40
The team at miHoYo are currently translating the manga into English for global fans, with two currently available for fans to check out.The team plans to update the manga weekly to ensure that everyone stays up to date on what's happening. To get you started, here are a few pages taken from "The Gratitude Arc" which takes a look at how it all began. In addition to the original manga the team has also created official 4Koma style manga, which you can check out on their official Facebook page! Let us know what your thoughts are in the comments below!
4Koma Manga Preview links can be found here:
Manga Preview: The Gratitude Arc: Episode 1 - Sealed
Manga Preview: The Gratitude Arc: Episode 2 - Reunion
---
Final Thoughts
There seems to be no stopping the momentum that Honkai Impact 3rd currently has and we only see more products coming from this title very soon! Not only does the game provide players with an exciting and compelling backstory to become absorbed in, its blend of action and adventure evoke the emotions of thrill and bedazzlement. We highly encourage you if you haven't already, to download the game via the App Store or Google Play and share your thoughts about the game with us! The game is constantly being updated with a ton of content which you can check out at the official Honkai Impact 3rd Global website and so, you're always informed as to what's coming up to keep the game feeling fresh. Be sure to check out our in depth review for the latest Honkai Impact 3rd major content update, which is coming soon!
---