Hortensia Saga

Genre:
Action, Adventure, Fantasy, Magic
---
---
Official Images / Key Visuals
Synopsis
Hortensia is a kingdom with a long 700 year history, located on the Yepetath Peninsula.
Along with an abundance of fruitful land comes threats of invasion and battle, but they have managed to escape large scale war thanks to the strong principalities of Oliver and Camelia.
However, on December 5th of year 767, Camelia suddenly turned against Hortensia.
In the midst of Camelia's revolt, an evil spirit suddenly appears and causes chaos in Hortensia...
The knights will face their fate in this war as they depart for battle to pull through this tragedy.
Characters & Voice Actors
Alfred Orbell:
Yoshimasa Hosoya
Alfred is the main character in this story. He's a noble from the Ober territory located on the border of Hortensia. His father, Fernand, died in the war that started three years ago and thus he became the head of the Ober household. He doesn't speak very much and he doesn't let his emotions show easily, but he's a very kind person.
Mariyus Castered:
Yui Horie
Mariyus is Alfred's follower as well as a knight in training. He's been with Alfred for a very long time, but he has never spoken a word about where he's from. He's very stubborn, fearless, and hates to lose.
Moris Bordrell:
Kenjirou Tsuda
Maurice is a war veteran who used to be commanding officer of the third army corp of Hortensia. However, now he's in Ober and he's practically working as Alfred's father. Maurice is a very lively and hot-blooded man, but on the warfield he's calmer than anyone else.
Nonnoria Fory:
Reina Ueda
Nonnoria works at the Ober mansion. She's very hardworking, energetic, and honest, but perhaps does have a tendency to cause trouble...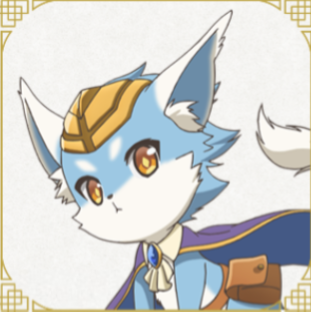 Qoo Morimol:
Aya Uchida
A strange creature who can speak with humans.
Defrot Danowa:
Yuichiro Umebara
Deflott is a young man from the Petal Village which is on the border to Hortensia. He loves women and immediately tries to seduce them if he sees someone he likes, it's the polite thing to do - he says. He's playful and very positive.
Theme Songs

Opening Song: "LEADER" by MY FIRST STORY
Ending Song: "Yasou to Hakuchuumu" by Mafumafu

Adaptation

Hortensia SAGA (Game)


Main Staff

Original Creator: Hortensia SAGA
Director: Yasuhito Nishikata
Assistant Director: Norikazu Ishigouoka
Series Composition: RIntaro Ikeda
Character Design: Takayuki Onoda
Animation Director: Shingo Kanai
Sound Director: Tomohiro Seki
Music: ZENTA
(Credit Honey's Anime when you use our description.)
---