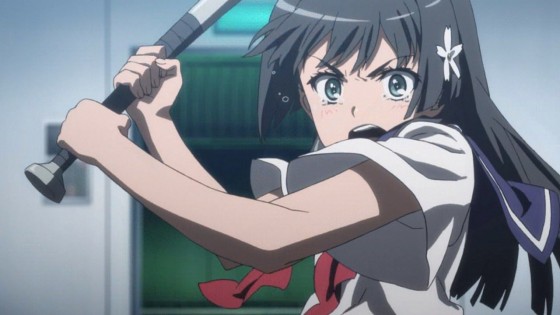 What You Need to Know:
On the second day of February 2015, a 48 year-old man was murdered by his girlfriend after their relationship began heading downhill.
The culprit, bar hostess Azuha Kikuchi (29), stabbed the man in the chest and neck, then beat his head with a baseball bat, ultimately leading to his death. Kikuchi claims that the method was inspired by an "anime scene" in which the same acts were performed, according to news reports.
The defense is seeking leniency, citing that she was a former man who had a genital reassignment surgery, and has a series of disorders including gender identity, intellectual and developmental disorders.
Photos
Source: Yahoo! News
Reactions Around the Web
And now we await the psychopathic anime bashing mothers once more!
Stop! Please, just stop!! Stop this "I bought a baseball bat because I saw a bat murder scene in anime" bull! Please, stop this!
And now the media are going to go crazy over this, again.
Oi, Kikuchi. Are you kidding me, batting someone to death because you saw it in an anime? Now the oldies are going to scream about bad influence again
And now they're going to blame Higurashi again.
Is the anime she's referring to Higurashi?
---
The media are going to go all over this to hype up the anti-anime community. It's ridiculous. If I recall correctly, a long time ago something similar happened in America with a boy who died after apparently imitating Naruto.
That's so stupid. I still want to know which anime it was, though. I can already come up with three that used bats as a weapon. Higurashi, Paranoia Agent, Railgun, what else was there?
---
[ad_dfp position="bottom1" unit_pc1="true" unit_pc2="true" unit_sp1="true" class="mt40"]