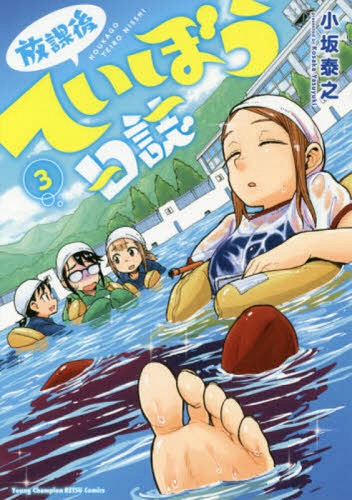 What You Need to Know:
Riding the wave of popularity behind works like Amanchu! (a series about a girls diving club) and Yuru Camp (a series about girls who go camping), now comes Houkago Teibou Nisshi, a relaxed series about a high school girl's fishing club.
The series was originally launched in February 2017 and is published in Young Champion Retsu. Yasuyuki Kosaka handles both the art as well as the story for the series. Three bound volumes are on sale, with the fourth slated to come out this Friday, April 19th.
The story is all about Hina Tsurugi after she moves to a seaside town and is invited to join a club. Little does she know, it's all about finishing; not indoor activities like she's accustomed to.
Source: Official Website
---
And I'm sold!
Anime about cute girls doing things? Yes please!
---