Hula Fulla Dance

---
Airing Date:
December 3, 2021
---
Studios:
Bandai Namco Pictures
Official Images / Key Visuals
Synopsis
Hiwa Natsunagi is a high school student living in Iwaki City in Fukushima Prefecture. She's still undecided as to what she wants to do after she graduates; that is, until she sees a poster for Spa Resort Hawaiians hotel, also known as "Hawaii in Tohoku", the place where her sister Mari once worked. Upon seeing the poster, she has a sudden impulse to apply for the hula dancer position.
Hiwa applies for the position even though she doesn't have any experience, and together with Kanna Kamakura, Ranko Takigawa, Ohana Kaʻaihue, and Shion Shirosawa, they start on the path to becoming hula dancers. However, the five individualistic girls are completely out of sync, leading to a major disaster during their first performance on stage.
The girls are disheartened after being labeled "the most disappointing newcomers in history". However, they share the good times and the bad, including love, dieting, and hula, and deepen their bonds as they stumble towards their dreams.
Each of them carrying their own feelings in their hearts, they step onto the stage day in and day out. This is a story filled with the laughter and tears of five newcomers who learn to grow as hula dancers.
"I'm going to be a hula dancer!"
Characters & Voice Actors
Hiwa Natsunagi:
Haruka Fukuhara
An Iwaki City native who has just graduated from high school. She follows in her sister's footsteps, with aspirations of debuting on stage as a hula dancer.
Kanna Kamakura:
Karen Miyama
A girl who has won the All Japan Hula Championships. She has a high level of professionalism and a strong character.
Ranko Takigawa:
Miu Tomita
With her powerful dances and the peaceful air about her, she brings life to the team as the mood maker.
Ohana Kaaihue:
Kaori Maeda
A gentle girl from Hawaii. After watching a Hawaiian hula performance from Spa Resort Hawaiians hotel, she comes to Japan with a dream of performing there.
Shion Shirasawa:
Suyama Emiri
A fantastic dancer but her smile needs work. She joins the hula dancing team to make a certain dream come true.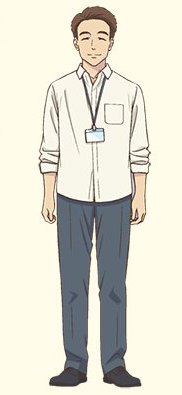 Kazuto Taira:
Yuki Yamada
A somewhat dopey but compassionate and comforting manager who looks after the new recruits.
Ryota Suzukake:
Dean Fujioka
A senior colleague at Spa Resort Hawaiians hotel who Miwa admires.
Theme Songs

Opening Song: "Sunflower" by Philosophy no Dance

Main Staff

Director: Shinya Watada
Script: Reiko Yoshida
Character Design: Hiroko Yaguchi
Sound Director: Eriko Kimura
Music: Michiru Ooshima
Chief Director: Seiji Mizushima
(Credit Honey's Anime when you use our description.)
---