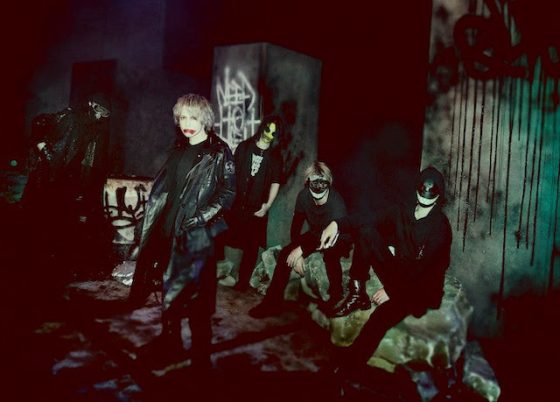 What You Need to Know:
HYDE - MAD QUALIA (Japanese Version)

HYDE, the vocalist from top Japanese bands L'Arc-en-Ciel and VAMPS, has announced the release of his new CD album entitled anti which will be available digitally worldwide on May 3 and physically on June 19 in Japan. The long-anticipated album features 5 singles including the focus track "AFTER LIGHT" and the latest "MAD QUALIA," that have been released since the rock icon resumed his solo recording career in June 2018.
anti will be released digitally on May 3 in advance of HYDE's U.S. spring tour that kicks off with his performance on the main stage at Welcome To Rockville in Jacksonville, Florida on May 5. The U.S tour will see HYDE visit 13 cities including the recently announced Japan Night on May 12 at PlayStation Theater in New York, and several headlining shows in Chicago, Boston and in Los Angeles on May 26 at 1720.
Following HYDE's U.S. tour and the physical release of anti in Japan, he will launch his Japanese tour HYDE LIVE 2019 at Zepp in Tokyo.
Source: Official Press Release
anti Song List
'anti'
Digital Album (out May 3):
WHO'S GONNA SAVE US
MAD QUALIA
SICK (feat. Matt B of From Ashes to New)
ANOTHER MOMENT
FAKE DIVINE
AFTER LIGHT
OUT
ZIPANG (feat. YOSHIKI)
SET IN STONE
LION
TWO FACE
MIDNIGHT CELEBRATION II 'anti' mix
ORDINARY WORLD
U.S. tour dates
HYDE LIVE 2019
May 5 Welcome to Rockville - Metropolitan Park (Jacksonville, FL)
May 7 *Louisville Palace Theatre (Louisville, KY)
May 11 Epicenter Festival - Rockingham Festival (Rockingham, NC)
May 12 Japan Night - PlayStation Theater (New York, NY)
May 13 *The Sherman Theater (Stroudsburg, PA)
May 14 *Stage AE (Pittsburgh, PA)
May 15 *The Fillmore -Silver Spring (Silver Spring, MD)
May 17 Middle East Downstairs – (Cambridge, MA)
May 19 Reggie's Rock Club (Chicago, IL)
May 21 *Verizon Grand Hall (Mankato, MN)
May 22 *The District (Sioux Falls, SD)
May 24 *Arvest Bank Theatre at The Midland (Kansas City, MO)
May 26 1720 (Los Angeles, CA)
*Indicates opening for In This Moment.
HYDE LIVE 2019 in Japan
ZEPP TOKYO
Jun. 22
Jun. 23
Jun. 25
Jun. 26
Jun. 28
Jun. 29 (BEAUTY & THE BEAST)
SENDAI PIT
Jul. 2
Jul. 3
ZEPP FUKUOKA
Jul. 6
Jul. 7
BLUE LIVE HIROSHIMA
Jul. 9
Jul. 10
ZEPP OSAKA BAYSIDE
Jul. 13
Jul. 14
Jul. 16
Jul. 17
Jul. 20 (BEAUTY & THE BEAST)
Jul. 21
ZEPP NAGOYA
Jul. 24
Jul. 25
Jul. 27 (BEAUTY & THE BEAST)
Jul. 28
Jul. 30
Jul. 31
ZEPP SAPPORO
Aug. 31
Sep. 1
---
HYDEEEEE samaaaaa!!
It's so great to see Hyde still making music after all of these years, and doing it so well!