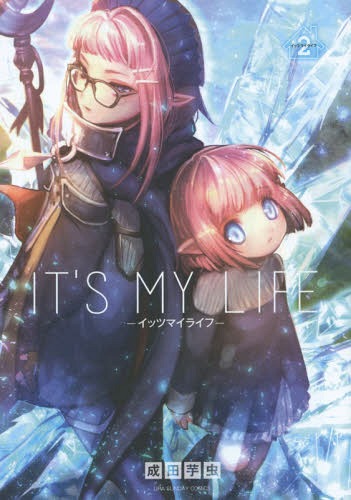 What You Need to Know:
On Monday, we reported that Shogakukan had launched a crowdfunding campaign to make a short, three-minute anime with an ending of Imomushi Narita's fantasy manga IT'S MY LIFE. Now, there is an update.
The series has hit it's official initial goal of 5 million yen (~46,000 USD, 37,050 EUR). A total of 325 people have fully funded the anime in just over 5 days, and there are still 84 more to go. There are stretch goals that will take it all the way to 15 million yen which will make the series 10 minutes long. If they managed this in just five days, who knows what they could do with another 84?
IT'S MY LIFE the story of Astra, a knight who has retired to his home, but when he does, a young eight-year-old witch named Noa comes into his life and makes him take her on as a servant. The manga series has 9 bound volumes in print and began to be published in December of 2014. If you are interested in getting on board, check out the source link below!
Source: Official Crowdfunding Page
---
Nice!!! Let's go all the way to 15 million yen! Oh Bee-kun~ Time to get out that Eva Credit Card~
*sweats profusely*
---