The 24th volume of the 007 series has been announced with Monica Bellucci starring as the oldest Bond girl to date. If you ask me, I don't expect to be let down by the acting nor the Bond eye-candy present in all 23 films thus far. Among the rest of the cast, we're looking at David Bautista, Christopher Waltz and the return of Daniel Craig as the Bond man himself.
Monica Bellucci as Lucia Sciarra
Daniel Craig as James Bond
The theme of the new film is set to take place when Craig receives a cryptic message from the past sends him on the trail of a dangerous criminal organization. From the actual reveal:
"While 'M' battles political forces to keep the secret service alive, Bond peels back the layers of deceit to reveal the terrible truth behind 'SPECTRE' a global crime organization, for 'Special Executive for Counter-intelligence, Terrorism, Revenge and Extortion…"
This is very exciting news indeed! With Skyfall being the last film to be produced, Bond fans have been waiting for quite some time, and this reveal doesn't disappoint with its tie in from 1960's films.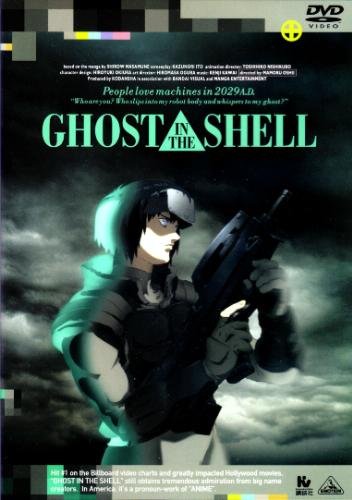 When I head this movie was being made I immediately thought of Ghost in the Shell, and why not? The show is amazing and focuses heavily on an advanced team of police vs. the secret agent aspect of the Bond series. But make no mistake, even though the series has its own live action movie coming out, the Bond man and lead character Motoko Kusanagi share more than just their love for bringing down the bad guy.
In the series, the year is 2029. A criminal mastermind known only as "The Puppet Master" hacks into the chips implanted in peoples brains, effectively controlling their every action. Motoko's task force is then sent out to investigate this madman and stop the control of the cities denizens.
In short, both Bond and Motoko find themselves fighting not just a singular person, but an entire organization, the best of their trades and the coolest of new gadgets. While we wait for more information on the soon to be 007, I highly suggest taking a look at this beautiful example of animation at its finest. A story to fill the hearts and minds of any detective fan, a science fiction aspect to make you wonder if it holds a future we are heading towards, and a mystery to keep fans wondering what's going to happen next.
If you haven't yet seen this fantastic series check it out and keep waiting for more information regarding the new 007 film!
Ghost in the Shell Trailer

by Nathaniel Loomis
---