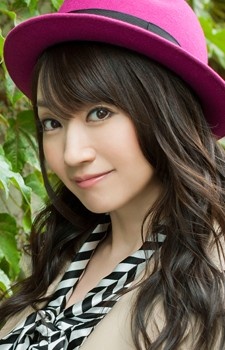 What You Need to Know:
Goo Ranking is back again with a new ranking. This time, they have chosen to poll based on the famous seiyuu Nana Mizuki.
Nana Mizuki got her break way back in 1998 wth her first voice acting roll and now she is a triple threat . Not only is she an anime voice acrtress, she also is a very accomplished singer as well. She is the first seiyuu to have an album and a single hit #1 on the Oricon charts. She also does video game voice acting as well!
This poll polled 250 men and 250 women between the ages of 20-39 October 22nd through the 27th.
They were told to choose Nana Mizuki's best roles in Anime. Let's see what we got!
---
Top 10 - Top 6
---
8. Hanasaki Tsubomi (Pretty Cure) / 3.3%
8. Allson Whittington & Lillia Whittington-Schultz (Allison & Lillia)/ 3.3%
8. Orobo (Basilisk) / 3.3%
7. Tina (Toriko) / 3.6%
6. Wrath (Fullmetal Alchemist) / 3.9%
---
Top 5 - Top 1
---
5. Alois Trancy (Kuroshitsuji II)
4. Ajipon (Wooser's Hand to Mouth Life)
3. Angelise Ikaruga Misurugi (Cross Ange)
2. Fate Testarossa (Magical Girl Lyrical Nanoha)
1. Hinata Hyuuga (Naruto)
Source:"Goo Ranking"
---
Nana Mizuki is so pretty and my favorite seiyuu!
I, I really like Mizuki Nana! Maybe one day I can be as famous as her.
---
[ad_dfp position="bottom1" unit_pc1="true" unit_pc2="true" unit_sp1="true" class="mt40"]