What You Need to Know:
Starting today, the JR Tokyo's Yamanote line will have posters from, Love Live! School Idol Project, on its trains promoting the release of the Blu-ray and DVD, μ's Go→Go! LoveLive! 2015~Dream Sensation!~.
The "Memorial Box" will contain 2 discs for μ's live concerts which took place in Saitama Super Arena on January 31st and February 1st, 2015, and 2 other discs with bonus footage.
The release date is set on September 30th and if you want the whole "Blu-ray Memorial Box" including the 4 discs, the price is ¥18,000 ($150), ¥16,000 ($133.40) for the "DVD Memorial Box". You can buy boxes for only 1 of the 2 days + 1 disc with some bonus footage for ¥9,000 ($75) in Blu-ray and ¥8,000 ($66.70) in DVD.
Here are some pictures of the trains: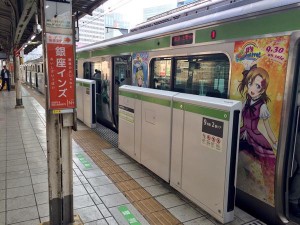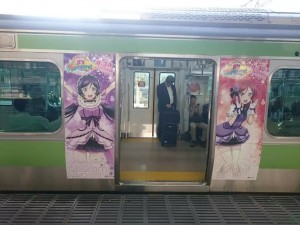 Source: Yaraon
---
What's going on with Love Live! in Japan?! They are all going crazy about it!
You don't like idols either?!!
Well, if they are in bikinis...
[ad_dfp position="bottom1" unit_pc1="true" unit_pc2="true" unit_sp1="true" class="mt40"]