Overview of Jump Festa
Anyone who's a huge fan of Jump comics will most certainly know about Jump Festa, a yearly event that takes place every December and showcases all of the beautiful Jump franchises we know and love. It's a two day event that covers a lot of information pertaining to new releases from major companies such as Square Enix, along with many others, while other amenities include an exclusive section for cosplay and photos. With so much to see and do over this two day free event, Jump Festa always brings a lot of excitement and surprising announcements that truly make the experience a great one. It's a family event that brings in hundreds of thousands of people in under one roof, where all of our passions for the Jump franchise are combined. If you ever decide to fly into Japan for the end of the year, Jump Festa is one event that you don't want to miss.
Basic Location
Makuhari Messe, Chiba, Japan
Established
1999
Length of Event
December 17-18, 2016
Cost
FREE! Bask in the glory of free things!
Hotels
We recommend that if you plan to stay for a longer period of time, book a room ahead of time to avoid losing the best rooms.
Within 0.5km of Makuhari Messe:
APA Hotel & Resort Tokyo Bay Makuhari [0.2km]
Hotel Francs [0.3km]
What to Expect: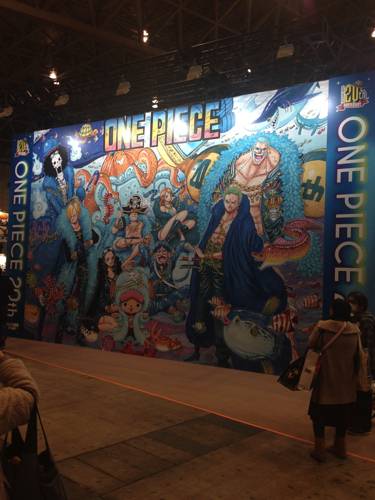 As stated earlier, Jump Festa is an annual event that takes place in the month of December as a way to wrap things up for the end of the year. What you'll see is a huge crowd of passionate fans of the Jump franchise come together to share their wealth of happiness with everyone, but also surprise announcements from major companies. Every year is totally different from the next in terms of what's expected from companies that do show up, and in the case of this year one of the surprise announcements came from Square Enix on the upcoming Dragon Quest XI release, which was now confirmed to release next year for PlayStation 4 and Nintendo 3DS. Other major leaders in the industry that were attendance were Toei Animation, Shueisha, Capcom, Level-5, Nintendo, Bandai Namco and many more. If you're looking for something that caters to the anime and manga fanbase as well as the gaming demographic, Jump Festa covers that for you big time. Think of it as the Tokyo Game Show for Jump, since it's everything you loved from Tokyo Game Show but now with a ton more activities, all of which pertain to Jump and its partners.
What to Bring in Order to Enjoy the Event

Bring lots of excitement because that's what will truly make the experience that much greater. With lots of people running around trying to attend every booth, it can get quite tiring so keeping your spirits up is most certainly a priority. In spite of the event being entirely free of charge to enter, there are a plethora of booths that do sell Jump goodies such as hoodies, t-shirts, and other commodities that may fancy you. One awesome thing about Jump Festa also is that they almost always provide you with some bags to take home with you, so you don't need to worry about bringing any bags of your own. What you should most definitely bring however is a camera, since there's just so much going on that you may not have time to check out every booth that you'd like, so having that camera could perhaps be used to capture some extra memories along the way. Most definitely have some friends to tag along with, or even your loved one because it really makes the experience more fulfilling since you can always share your thoughts with each other.
This is optional, but if you feel the need to save money on purchasing food then bringing your own would be fine. There are plenty of places to sit both within the venue and outside the venue, so finding a seat to relax after a long walk is incredibly easy.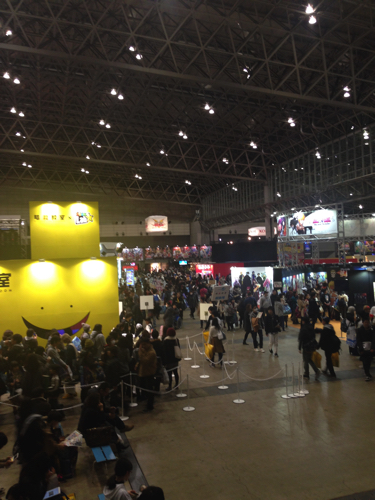 What to do while there, what to see and what to do:
Many Booths to Choose From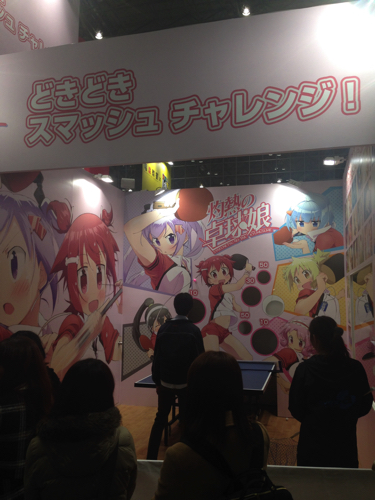 Jump Festa is full of activities to choose from, all of which come with their own perks and surprises. You have booths that cater exclusively to certain anime like Naruto and Bleach, while others like Capcom focus moreso on their own brands such as Resident Evil and Monster Hunter. Since it's a two day event which is jam packed with free stuff, there's just a ton of things to run around and try. We had a chance to watch a major Splatoon tournament which lasted almost the entire event, and was incredibly entertaining to watch the now eSports driven title bring in such a big audience. After that we jumped over to the Bandai Namco booth where another major tournament was being held, only this time it was for the most recent Naruto fighting title, Naruto Shippuden:Ultimate Ninja 4. A new Naruto title was also displayed which will release next year as well. Inside the booth were other popular Bandai Namco titles to try out such as the recent Digimon Universe: Appli Monsters, which also saw its anime release back in early October, along with Dragon Ball Xenoverse 2, and many more.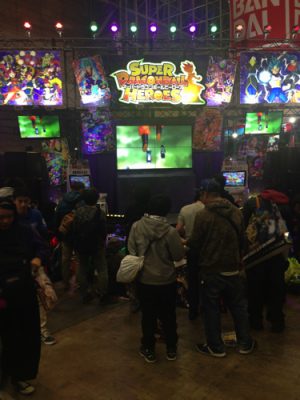 At the Square Enix booth many were roaring in excitement as the new entry in the popular Dragon Quest series, Dragon Quest XI, was given a release date for next year. Once the hype died down a little, Square Enix had their own booths which were dedicated to their own titles, one of which was their latest Dragon Quest mobile title. With so many booths to think about, our minds were racing but we eventually made a stop to the Capcom Booth where we had a chance to get an exclusive look with Resident Evil 7's story mode, and talk with some of the Capcom team while there. There were other titles that were displayed at the booth as well such Monster Hunter XX which was playable at the event, and Monster Hunter Stories that held a small tournament. We'd like to thank Abe-san for allowing us the opportunity to sit down and spend some time with Capcom's titles, and ask him questions about the upcoming titles.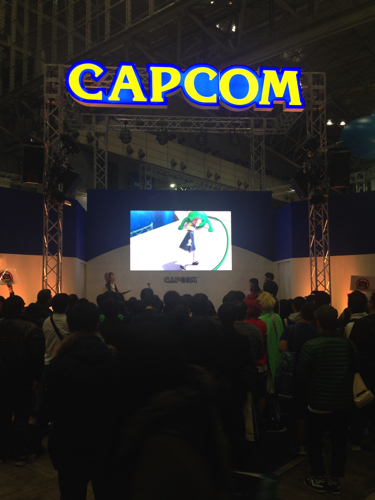 We made our way around to scour out very interactive booths, and we managed to find a cool one which focused on attendees being able to take part in ping pong, which is the popular sport played in this fall season's Shakunetsu no Takkyu Musume. You had the chance to brush off some of the rust from your early ping pong days and try to score high points, which to be honest wasn't very easy. Once we collected our prize for the hard work, we scooted off to the booth in front of us which was dedicated to Assassination Classroom. Due to the high number of attendees at the event the lineups to try these things out were at minimum 50 minutes, but we had all day to kill so the wait was surely worth it. The Assassination Classroom booth was just a house that you could enter which displayed all of the cute expressions that Koro-sensei typically does within the show, and when you exit the house you're rewarded with a Koro-sensei ball which was nice.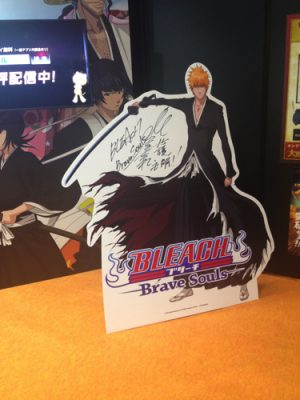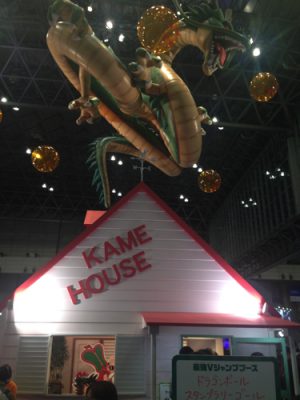 About halfway through the day and we were feeling pumped because we still had so much to see and do, so we wandered around and eventually stumbled across a Bleach booth that had its most recent mobile game on display, with a signed poster by Kubo Tite for all to salivate over. Of course you simply couldn't have Jump Festa without Goku and his friends at the Kame House, so we made a stop over there to see what was happening as well. One of the setups we loved most was the artwork section where the artwork of all the popular Jump Manga were on display, and honestly speaking some of these were just a marvel to look at because the penmanship was just so articulate and well detailed that everything just popped out in great detail. The Jojo wall was incredible too with all of its vibrant colors used to really bring out the true essence of the series. We could literally talk about every booth that we went to, but that would take ages to complete so we highly advise that if you want to experience everything like we did, then save up your money and come to this yearly event because it's worth it.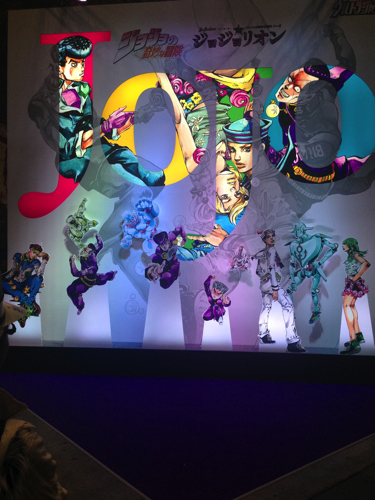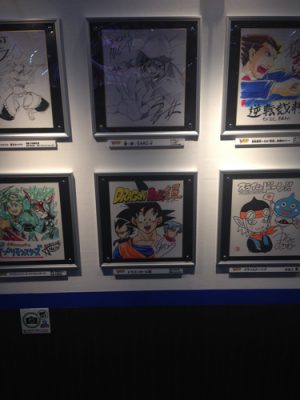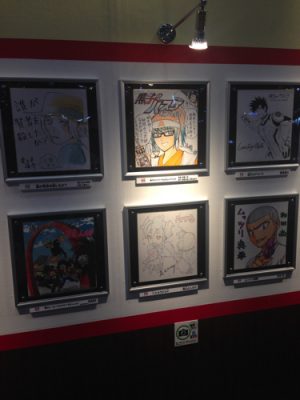 Cosplay Spot
The cosplay section always brings in a huge audience because everyone wants to see just who came up with the best costume for the event, and of course to take photos of as many as possible. This area was sardine tin packed so we were able to take a few shots before we had to give up and return to the main halls to recover. All in all, the cosplay spot never disappoints and this year definitely seemed to bring out more than usual which was perhaps partly in due to the wonderful weather we had. If cosplay is your thing then definitely check out the cosplay spot which is sandwiched between both major halls.
The Shueisha [Jump Museum VR] Experience
Sony had their own PlayStation VR booth setup for attendees to try out some great titles, one of which was a unique game from Jump known as Jump Museum VR. We had the special opportunity of a lifetime to meet and greet with Shueisha's General Manager, Fuyuto Takeda san, who was kind enough to bring us backstage and try out the title exclusively with more options to choose from. He and his English speaking colleague Ken san gave us a very cool breakdown of this truly amazing VR title, which allows you to choose from some of your favorite Jump franchises such as One Piece and Gintama and then be thrown into a very Minecraft looking environment. From there we were able to interact with everything around us, from being able to grab and read manga pages on screen using the motion controls, to blasting trees in the background with our laser beam for added fun.
This game was truly unique because it allowed us to sit back, relax, and read our favorite manga while being able to have an incredibly interactive experience with everything happening on screen. It truly felt like a museum because you can easily sift through any catalog from the franchise you love, flip pages by simply twisting your wrist, and just enjoy seeing your favorite Jump hero right before your very eyes in VR quality. It was truly innovative and perhaps may be the next direction mangas could go in terms of being able to purchase and read, but now all in a VR environment.
We would like to thank Takeda-san for once again giving us a personal tour of this great title, and our photograph at the end was a priceless gift that we'll hold onto forever.
Final Thoughts
Jump Festa has time and time again impressed us in every possible way with its production quality, impressive hospitality, and remarkable showmanship when it came to stage events. We can't say thank you enough to everyone who managed to make this all possible, but from everyone here at the Honey's team we'd like to say thanks again for a wonderful event and hope to see YOU our readers there with us next year! If you'd like to know more about Jump Festa and its event schedule, be sure to check out the website link above. If you were here in Japan yesterday, then be sure to let us know what you thought about the event in the comments section down below, and if you managed to see me there be sure to let me know too!
As always, for everything sweet and exclusive news from Japan keep you buzzing, be sure to keep it locked here on Honey's Anime!