Jump Festa is an annual event that began in 1999. This exhibition is sponsored by Shueisha, the creators of the Jump series. This event will center around four of the Jump series: Weekly Shōnen Jump, Jump SQ, V Jump, and Saikyō Jump. It is held on Saturday and Sunday of the third week in December. This year it will be held on December 20 - 21, at the Makuhari Messe convention center, in Chiba. Booths, events, interviews, performances, characters, and video games pertaining to these magazines will be present at Jump Festa 2015.
There will be special event-specific items that you can only buy during the exhibition. You cannot buy them anywhere else, which means they are highly valuable. Many of these goods are already available for viewing on the official Jump Festa website. Each anime or manga series have their own goods. Some of the Jump Festa exclusive items include: keychains, figurines, stickers, pens, posters, blankets, puzzles, badge sets, card sets, and much more.
One major draw for fans is that animation and video game studios will make big announcements regarding their future projects. Some of the anime studios you can look forward to hearing important news from include, but are not limited to: Aniplex, Avex Pictures, Toei Animation, Bandai, Megahouse, and Warner Bros.
The list of video game exhibitors include: Bandai Namco, Capcom, Konami, Level-5, Nintendo, The Pokemon Company, and Square Enix. There are rumors that Final Fantasy XV will likely make some kind of appearance at the event. Whether it's a trailer or a playable demo is still unclear.
Appearances from cast members of the following anime will appear on the Jump Super Stage: World Trigger, JoJo's Bizarre Adventure, Prince of Tennis, Haikyū!!, Naruto, One Piece, Dragonball, Kuroko no Basuke, and many others. These appearances are spaced out between the two days.
Naruto will have a special presence at Jump Festa. To celebrate the completion of Naruto, he will have various appearances around the exhibition. Specifically, he will have his very own World Memorial Corner. You can track go and track the history of Naruto from beginning to end. It's pretty exciting to have the chance to walk through the entire Naruto timeline and see the story unfold from beginning to end. People will also get the chance to try special Naruto themed food at the Jump Food Village. Besides Naruto, you can also try themed food from Gintama, Prince of Tennis, and Seraph of the End.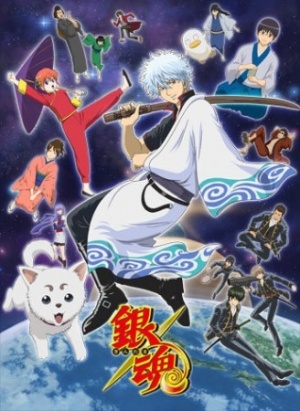 Gintama will also have a big presence at this year's event. In celebration of the series 10th anniversary they will have many attractions. There will be actors who will put on a performance on the Super Stage. There will be a photo booth where you can take pictures with various characters. Participants can also take part in a special Gintama Quiz. The winner may even receive a special prize! They will also have a memorial corner similar to the Naruto exhibit.
These are just a few of the events and studios you can hope to see at this year's Jump Festa. More news about the event will surface as it draws nearer. Fans are looking forward to the two day event. A lucky few will also get to have personalized work drawn by the manga artists! Keep an eye out for more news coming soon.
Masashi Kishimoto Drawing Naruto at Jump Festa 2014

Check out the official Jump Festa 2015 website for more information. (Japanese Only)
http://www.jumpfesta.com/index.html