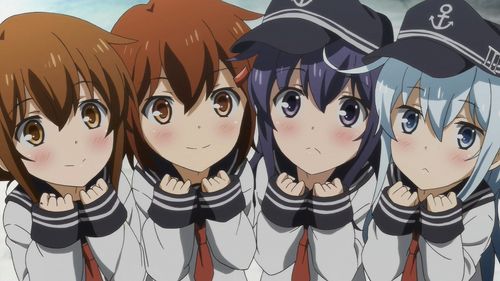 What You Need to Know:
We have been trolled endlessly by the creators of Kancolle as it leaked originally that the movie was coming out as of October 15th. Only to take it all back a few hours later and say that the movie would be released "Fall 2016".
KanColle however, had an event yesterday that, FINALLLY THANK GOD, revealed the sweet details! Along with a new Key Visual for the Movie, We will be getting it November 26th!
Literally scraping by the skin of their teeth, the movie will come out in fall. Barely. However, FINALLY we have a solid date as well as a key visual to enjoy! Are you excited? PS the PV is down below in the recommended articles. Be sure to go there as well and check it out!
Source: Yaraon
Reactions Around the Web
So the staff presentation was where??
Pssh this is basically winter...
Ugh just give us another PV already...
One week later... who knows what will happen.
Next time: Goodbye Kongou!
---
Finally!!!! Today is all about cute girls! This is AWESOME! Who is your favorite girl Honey-chan??
Ah... I mean... what? I mean... Uhhh... there are so many! How can I choose??