Ketsuekigata-kun! 4th Season

---
---
Airing Date:
January 11, 2016
---
Studios:
Assez Finaud Fabric. / feel. + ZEXCS
Synopsis
Season 4 of Ketsuekigata-kun!
Based on the original Korean web manga, "A Simple Thinking About Bloodtypes", these faceless characters represent the 4 different blood types, and discuss various stereotypes about each one.
Characters & Voice Actors List
O-Gata-kun

Voice Actor: Akira Ishida
---
He's a hard worker who knows how to be a romanticist, but his anger can get the best of him.
AB-Gata-kun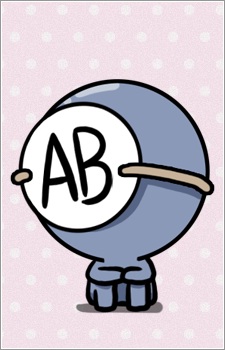 Voice Actor: Tetsuya Kakihara
---
He's very talented, and a bit mysterious. He's a tough nut to crack.
A-Gata-kun

Voice Actor: Jun Fukuyama
---
He's kind and hard working, but quite indecisive. He speaks very politely.
B-Gata-kun

Voice Actor: Yuuichi Nakamura
---
He's a unique, wild spirit, but insensitive at times.
TBA
Other Title
血液型くん! 4, Blood-Type kun! 4th Season
Airing Info

Legal Streaming:

Theme Songs

Opening Song: Sayonara Full Moon by Kyoko Narumi
Ending Song: TBA

Adaptation

Manga


Main Staff

Original Creator: Real Crazy Man
Director: Yoshihisa Ooyama
Series Composition: Kenichi Yamashita
Character Design: Yoshihiro Hiramine
(Credit Honey's Anime when you use our description.)