What You Need to Know: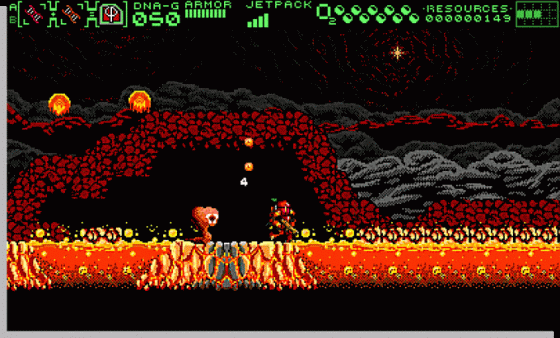 Andromeda Project is a new player to the indie scene coming out of Spain to showcase their latest title, Necrocosmos: There is No God up Here, which launches its Kickstarter campaign from 4.30pm (CEST). The initial goal of €45.000 would ensure the game's release in late 2018 for PC, Mac, Linux, PlayStation 4 and Xbox One. Support the team!!
Necrocosmos: there is no god up here is an action game with Metroidvania mechanics, set in an open world galaxy with 8-bit aesthetics. In the year 5.135 NT (3.870.053.315 DC) Earth has been inhabitable for millennia, humankind survives fragmented in rival federations disseminated through the Milky Way, and peace is just a fragile illusion used by governments to keep population under control.
Check out the trailer and screenshots below and let us know what you think in the comments section!
Source: Official Press Release
---
I'm really feeling the Metroidvania style! Look forward to more news from these guys! All the best for the Kickstarter!
Yeah hopefully the campaign kicks off in a good way for them!
---