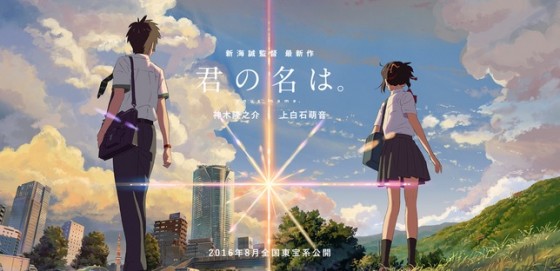 What You Need to Know:
It has been revealed that Kimi no Na wa has earned 19,957,000,000 yen (~175 Million USD). It's near 20 Billion yen places it #2 on Japan's all-time earnings, surpassing Studio Ghibli's Howl's Moving Castle.
Since Makoto Shinkai's Kimi no Na wa was released in August, and has enjoyed success both in Japan and internationally. It has broken several box office records internationally, including in the UK and Ireland, earned Oscar considerations, and already earned several other awards.
Studio Ghibli's Spirited Away looks like it will hold onto its #1 all-time position. The craze is dying down, but maybe Kimi no Na wa can surpass the 20 Billion yen threshold before leaving theaters!
Source: Mantan
---
More Kimi no Na wa news! Will it ever end?!
Not until it passes Spirited Away! The hype's finally dying down, so soon?
Please!
---