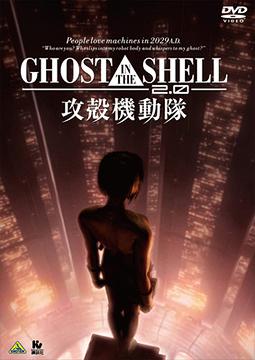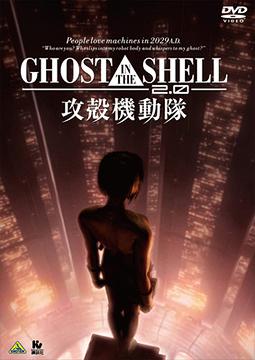 Koukaku Kidoutai (Ghost in the shell): SAC_2045

Genre:
Action, Mecha/Robot, Sci-Fi
---
---
Studios:
Production I.G × SOLA DIGITAL ARTS
Official Images / Key Visuals
Synopsis
In the year 2045, alongside fast advancements in the field of AI, and the "Synchronized Global Default", an economic crash that affected all nations, caused the world to enter a state of "Sustainable War", a calculated war sustained by the whole world. The public remains yet unaware of the threat that AI presents towards the human race.
Full-body cyborg Major Motoko Kusanagi and her partner Batou, who are former members of Public Security Section 9, became mercenaries traveling throughout the ruins of the west coast of mainland America in the ongoing civil war.
They utilize their enhanced cyberbrains and combat skills in service for organizations dealing with terrorism and cybercrimes.
The members of Section 9 gather again in order to face a new threat, the "Post Humans," who have astounding intellectual and physical capabilities. How were they born? What is their purpose? The Mobile Armored Riot Police reunite in a world of conspiracies.
Characters & Voice Actors
Motoko Kusanagi:
Atsuko Tanaka
A female turned cyborg with a full cybernetic body maintaining her brain and spine. Also the squad leader of the "Public Security Section 9" under direct orders from the minister.
Batou:
Otsuka Akio
Partner of the protagonist Motoko Kusanagi. Also a member of the "Public Security Section 9". Like Motoko, almost all of his body is a cyborg.
Ishikawa:
Yutaka Nakano
Member of "Public Security Section 9" and an expert in cyberbrain battles.
Paz:
Takashi Onoduka
Belongs to "Public Security Section 9". His specialties are reconnaissance and interrogation.
Togusa:
Koichi Yamadera
An ex-detective with a strong sense of justice, working at the "Public Security Section 9".
Other Title
Ghost in the shell : SAC_2045
Theme Songs

Opening Song: "Flying with me" by millennium parade × ghost in the shell: SAC_2045
Ending Song: "sustain++;" by Mili

Main Staff

Original Creator: Shirow Masamune
Director: Kenji Kamiyama × Shinji Aramaki
Character Design: Ilya Kuvshinov
Music: Nobuko Toda × Kazuma Jinnouchi
(Credit Honey's Anime when you use our description.)
---