System: PlayStation 4 /Xbox One / Steam/ Nintendo Switch
Publisher: Modus Games
Developer: Sketchbook Games
Release Date: December 2019
Price: $19.99
Genre: Puzzle-Adventure, Platformer
Modus Games knows how to do beautiful games. In Lost Words: Beyond the Page, we explore the events within a young girl's diary in this stunning atmospheric puzzler written by renowned games writer Rhianna Pratchett. This narratively-driven journey is written as you make your way through Izzy's journal entries using the magic of words to uncover secrets and interact with the world around you. At E3 2019, we got the chance to demo Lost Words: Beyond the Page and get the inside scoop from Mark Backler, the founder of Sketchbook Games!
About Lost Words: Beyond the Page

Following an immersive story by renowned games writer Rhianna Pratchett, players guide a young aspiring author named Izzy through the wondrous fantasy world of Estoria, where words wield immense power. In Lost Words: Beyond the Page, players interact with the words themselves to solve challenging puzzles and unique platforming segments to progress through an evolving landscape.
Honey's Impressions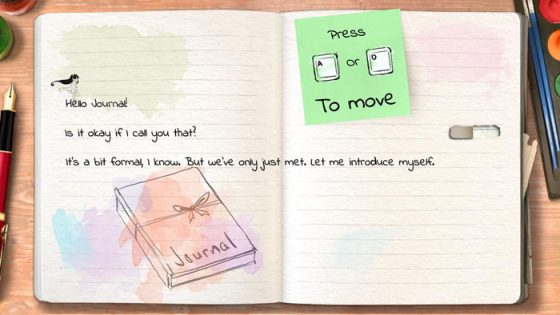 The first thing we noticed in Lost Words was the simple, yet eye-catching watercolor art style and handwritten font. Simple, the game begins with Izzy writing in her diary, which happens by directing Izzy over her own words and drawings and reaching for sprites that uncover hints, phrases, and options. As Izzy goes through the musings of a young girl who dreams of becoming a writer, as the player, you get to choose what kind of personality Izzy has as well as the color of her clothes. While the changes are minimal, this makes for slightly different experiences every time you play the game and make a different decision. It's just nice to be able to somewhat customize your character!
As for gameplay, Lost Words: Beyond the Page will have you interacting with the literal words of each journal entry to advance surreal environments, with gameplay calling for crafty solutions and platforming skills. Words can take on very literal meanings in Lost Words so you need to keep your eyes peeled for when you may need a literal "lift" to move something out of the way or to reach something!
More Than Just a Pretty Game

While the art is beautiful and the puzzles are challenging, there is much more to Lost Words: Beyond the Page. The whole narrative-driven game is based upon Izzy's experiences and, though it starts with happy memories and light watercolor feelings, as the demo came close to the end, the mood suddenly changed both musically, narratively, and visually. The words were jumbled, it was hard to jump from one platform to another and then we realize, this journal entry is not going to be a happy one…
The emotion conveyed by Izzy's narration and the visual aesthetics make Lost Words a game that pulls you into Izzy's life but also her heart and her family. You know her, you understand her, you know how she feels, so when things go wrong, you get all the feels. This,
---
Final Thoughts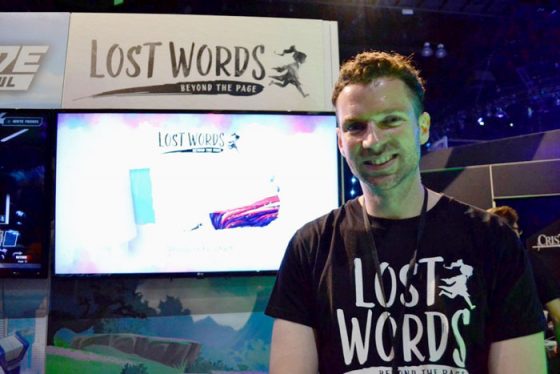 Lost Words: Beyond the Page is easy to learn, a beauty to behold and a delight to play. It feels like reading a novel written by someone you know and hold dear. The story is immersive, real, and showcases human emotion in a way that few other games do, balancing grief with uplifting moments and personal growth. And according to Mark from Sketchbook Games, that was the idea! Mission accomplished! Look out for Lost Words: Beyond the Page this December!
Nya~!