The results are in, so let's see which mother won!
I totally know who's going to take it, obviously it has to be Nagisa Furukawa from Clannad! She's the best mom!
This one is quite tricky, since there are so many great anime mom's out there. I'll throw it out there and say...Kushina Uzumaki from Naruto.
My heart knows who will take this one, it definitely will be Hana! I love her so much!
---
Top20 - Top11
---
20. Shiho Fujimiya - Isshuukan Friends
0.7 %
She looks so young even in her 40's, but behaves like goddess… We can love Kaori because Shiho-san takes good care of her.
19. Rinko Iori - Gundam Build Fighters
0.8 %
She is the mother of the hero in Gundam Build Fighters. I can't help Rinko with her fashion of apron on her knit fabrics sweater. Her oppai is so big it's hard to fit everything under her knit! Wow! So beautiful and charming!
18. Masane Amaha - Witchblade
0.8 %
Masane is a devoted mother who will do anything to protect her daughter Rihoko. She's beautiful, brave, and very fearless in her actions. She's the protective type, but it's wonderful to see.
17. Rea Amano - Mirai Nikki
1.3 %
Yukki's mum is okay with anything, really. She's okay with the fact that some stranger just entered her house and she's okay with her son having sex with his girlfriend, and even encourages it..! XD
16. Haruka Ouma - Guilty Crown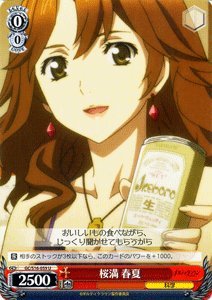 1.8 %
This is one of the mothers that I wanted to be mine. She is a kind, loving, and understanding mother who would support you no matter what. And would discourage you from doing no good.
15.Ragyou Kiryuuin - Kill la Kill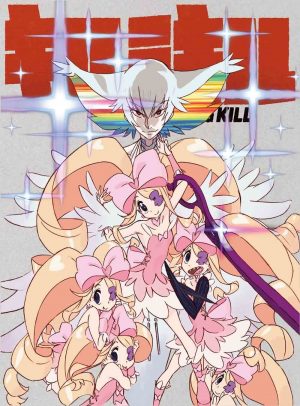 2.2 %
Ragyou is not only a great mother, but she definitely knows fashion and has a great sense of style! She doesn't mind being the center of attention and isn't shy to speak her mind!
14. Hinowa - Gintama
2.3 %
Even though Seita is not her actual son, she treats him like he is the most precious thing to her. She tries to do everything a usual mother does despite having injured legs. She also acts as a role model to her son and many others.
13. Mari Katsuragi - The World God Only Knows
2.3 %
This doesn't need much explanation 🙂
12. Nana Sawada - Katekyo Hitman Reborn
2.8 %
Now this is a unique type of mother. She thinks of anyone who enters their house and starts living with them as her children. This kind of mother only appears once a lifetime, he's lucky to have her. 😛
11. Mama Higurashi - InuYasha
2.8 %
She lets Kagome go live with Inuyasha and the others in Feudal Japan. She also helps Kagome understand her feelings.
---
Top10 - Top6
---
10. Touko Fujiwara - Natsume Yuujinchou
2.8 %
Comments
In the series' fifth season, her affection for Natsume is highlighted in the episode centering around her and her husband. She goes through so much to make sure Natsume is comfortable in a new environment with a new foster family and I think that's very admirable for her to spend much effort to assist a kid that is not her own, and I think she deserves this award even if she is just an adoptive parent.
9. Hana Kirisaki - Nisekoi
4.3 %
Comments
Hana is Chitoge's mother. She looks very cool in her own way.
8. Koushi Sugawara - Haikyuu!!
5.3 %
Comments
Suga is obviously the best mom.
7. Hiroko Katsuki - Yuri!!!On Ice
5.5 %
Comments
Seriously, she's so supportive and a lovely mum..! I think Yuri's mum is the best! :3
6.Carla Yaeger - Attack on Titan
7.7 %
Comments
She is a kind, loving mother who would do anything for her children. She sacrificed herself to make sure her children are safe which shows how brave she is.
Because she let her kids go and sacrficed herself.
---
Top5 - Top1
---
5. Nagisa Furukawa - Clannad
8.5 %
Comments
She is loving, caring and also responsible.
4.Yasuko Takasu - Toradora!
9.0 %
Comments
Out of all the mother characters I've seen, Yasuko seems to have the most character development and impact on the story. Even though she was never prepared to have a child, she still did as good a job as she could and wants the best for Ryuuji. ⁽ᵃᶰᵈ ˢʰᵉ ᵍᵒᵗ ᵗʰᵃᵗ ᵃˢˢ⁾
She isn't as bad as you think. I didn't even KNOW it was Ryuuji's mom. But under that sleepy outer shell, I see a loving heart cheering on Ryuuji. I Haven't finished Toradora! yet but I just know that his mom will be with him until the end.
Although she goes out drinking a lot, Yasuka is a damn funny character, and she's actually quite underrated. Sure, she doesn't look after her son very well, but she does still love him, and provides him with money..!
3. Sachiko Fujinuma - Boku Dake Ga Inai Machi / Erased
10.7 %
Comments
This amazing hell of a woman has all of the qualities of a fabulous mother. She understands her son very well and allows him to go through with his own decisions. However, she still cares for him dearly and looks after him from the shadows so he does not get into any danger.
She's a demon. She's a mind-reader. She's Fujinuma Sachiko.
As Sachiko support and understands her son and takes care of his friends. She's just the perfect mother anyone could have.
2. Kushina Uzumaki - Naruto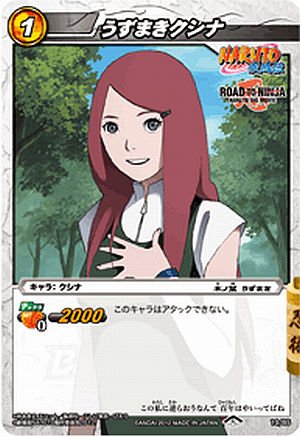 11.5 %
Comments
Because she saved Naruto by sacrificing her life, and still saved him after her death against Kurama.
She died for her son along with her husband, Minato. but when you see her backstory or when Naruto is transfer to a fake world created by Madara, she was a kind and loving mother.
She is kind, cool and everything I think.
1. Hana - Wolf Children
16.7 %
Comments
She's amazing for withstanding all those hardships and still holding herself up as a mum.
---
Oh wow I was right! My heart told me so! Hana is the greatest!
Wow, that's awesome Mo-chan! My pick for Kushina Uzumaki did pretty good too! Lots of Naruto fans out there.
What!? Nagisa Furukawa didn't win?! This is Clannad, one of the greatest emotional anime out there!!
We can't win them all Bee-kun, sadly. I'm glad these results came through and congrats to Hana for the win! I'm sure the Hana fans will be joyous!
---