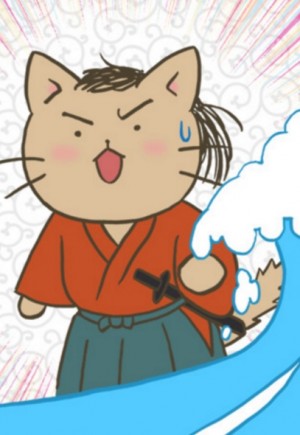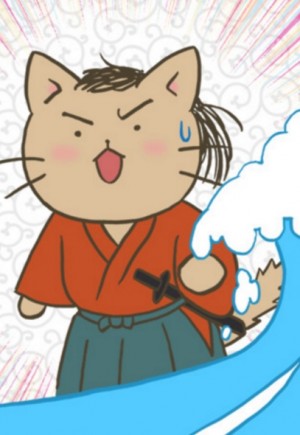 Synopsis
What's that? Himiko, Nobunaga Oda, and Ryouma Sakamoto are all cats?!
What if that amazing person was actually a cat? This show retells Japanese history and the major points of it, but with a twist! Everyone is a cat! This heartwarming historical comedy means you can loosely learn about Japanese history (maybe.)
Characters & Voice Actors List
Himiko

Voice Actor: TBA
---
Himiko ran the country with strange magic using cat grass! She thought of sending it to China to use, but her subordinates hated water and refused to get on the boat. They also couldn't resist eating all the cat food that was meant to be a gift. What are you going to do now, Himiko?!
Nobunaga Oda

Voice Actor: TBA
---
Nobunaga built the magnificent Azuchi Castle, but his favourite thing to do is sunbathe on the roof! Even though he's a cat, he always has a huge monkey with him, but because he doesn't speak monkey he doesn't have a clue what he's saying. Are you okay, Nobunaga?!
Ryouma Sakamoto

Voice Actor: TBA
---
After the attack of the Black Ships by Perry, a foreign American Shorthair, he went to Katsu Kaishuu. After being shown a globe map, he was grabbed by the fun of travelling around and decided to become his pupil. Is that really all right, Ryouma?!
Promotional Videos / PV
TBA
Other Title
ねこねこ日本史
Airing Info

Legal Streaming:

Theme Songs

Opening Song: Chérie! by Team Syachihoko
Ending Song: TBA

Adaptation

Manga


Main Staff

Original Creator: Kenji Sonishi
Director: Tomohiro Kawamura
Script: Tadashi Shimizu, Ryou Takada
Series Composition: Ryou Takada
Sound Director: Kisuke Koizumi
Music: KOSEN
(Credit Honey's Anime when you use our description.)
---