CAROLE & TUESDAY - Story of Miracle Vol 1.

What You Need to Know:
Earlier today, Miyuri Shimabukuro (Carole), Kana Ichinose (Tuesday), and Sumire Uesaka (Angela) appeared on Fuji TV Anime Lineup Presentation 2019. While sharing inside stories from the recording process and discussing the appeal of CAROLE & TUESDAY, they also revealed three new members of the cast. Angela's manager, Dahlia, will be voiced by Kenyu Horiuchi; Tuesday's big-shot politician mother, Valerie, will be voiced by Tomoko Miyadera; and Tuesday's elite-track brother, Spencer, will be voiced by Takahiro Sakurai.
A behind-the-scenes documentary on the making of CAROLE & TUESDAY has also been released, and we have it exclusively for you here! This includes valuable footage from the anime production floor and recording sessions with global singers audition winners Nai Br.XX and Celeina Ann.
For more details on the brand new character reveals, be sure to scroll down below!
Source: Official Press Release
CAROLE & TUESDAY Character Details
Dahlia (CV: Kenyu Horiuchi)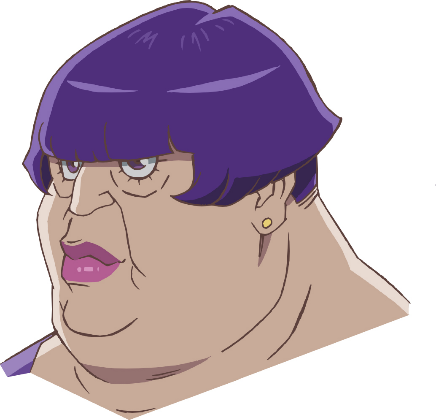 Age: 43
Family: Angela (daughter)
Occupation: Model agent
A stage mother who has managed Angela's career since she was a young girl.
Due to symptoms of the Martian disease, Dahlia is of indeterminate gender (they are currently male, but this varies from time to time).
Valerie (CV: Tomoko Miyadera)
Age: 47
Family: Spencer (son)
Tuesday (daughter)
Occupation: Governor of Hershell Province
15-year career politician.
It is rumored that she intends to resign from her current position and run for president.
Two-time divorcee. Currently single.
Spencer (CV: Takahiro Sakurai)
Age: 21
Family: Valerie (mother)
Tuesday (sister)
Education: Attends Harvard University, Mars School.
Belongs to the yachting club.
Received a first-rate education from a young age.
Expected to follow in his mother's footsteps and become a politician in the future.
Trailers
CAROLE & TUESDAY 2nd PV

---
This definitely feels more like an anime directed towards a more mature audience.
Sure seems so, seeing that the new reveals are much older individuals and have gone through a lot to get to where they are.
---