What You Need to Know: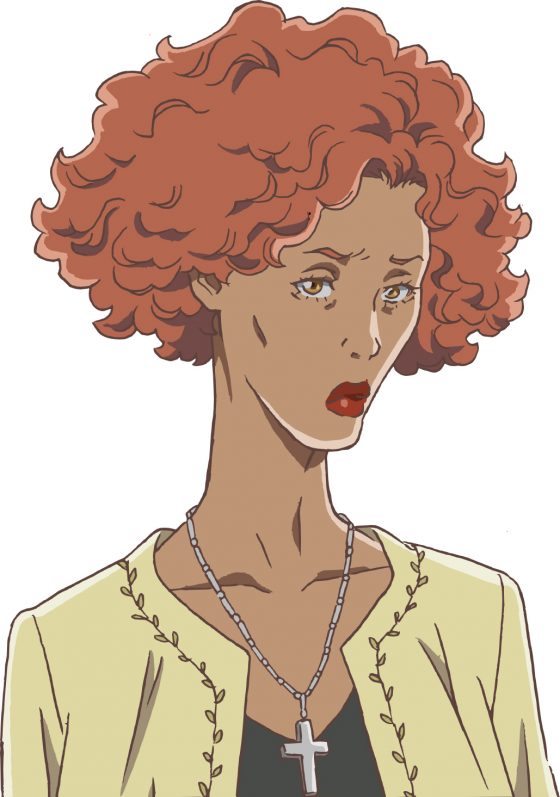 *** IMAGE (Alignment:none LinkTo:none Size:w225h350) ***
*** IMAGE (Alignment:none LinkTo:none Size:w225h350) ***
*** IMAGE (Alignment:none LinkTo:none Size:w225h350) ***
The upcoming episode 16 of CAROLE & TUESDAY, which will air tonight on Fuji TV's +Ultra timeslot, will feature a new character: Flora (CV: Megumi Hayashibara), a singer who was once the toast of Mars.
Additionally, from August 7 (Wed) to August 13 (Tues), we will be running the thirteenth round of our Twitter campaign. One lucky winner who follows and retweets the official CAROLE & TUESDAY Twitter account will receive a poster autographed by Megumi Hayashibara, who is playing Flora. For more details, please see the official CAROLE & TUESDAY Twitter account: @carole_Tuesday.
Meanwhile, Vocal Collection Vol. 1 has been released on YouTube Music, Spotify, and Apple Music. In conjunction with this release, Spotify is running a CAROLE & TUESDAY x Spotify - Vocal Collection Vol. 1 Commemorative Event to determine the most popular song on the album. Listeners can participate by voting for their favorite track on Vocal Collection Vol. 1. The winning song will receive a special voice comment, which will be released on Spotify's playlist "The World of CAROLE & TUESDAY".
Source: Official Press Release
Spotify Details
CAROLE & TUESDAY x Spotify - Vocal Collection Vol. 1 Commemorative Event
Vote for your favorite song now!
Link: https://spoti.fi/CandT
The Lonliest Girl YouTube Live Information
The Loneliest Girl, which will be held at the Harajuku Quest Hall in Tokyo on August 11 (Sunday), will be streaming live on YouTube!
CAROLE & TUESDAY LIVE: The Loneliest Girl YouTube Live
Date: August 11, 2019 (Sunday) 18:00
Broadcast from official CAROLE & TUESDAY YouTube Channel:
Link: https://youtu.be/w3Q1kLH7PGU
Tickets for this event sold out almost immediately, but those who can't be there in person will be able to enjoy this event via YouTube.
Comments from Composers
"Round & Laundry is a love song from me to Carole & Tuesday, who are forging a new path through dull days. I really love these two characters.

Maisa Tsuno (Akai Ko-en)
I love this series! I love the fact that it's about friendship and loneliness rather than an action series. The characters really appeal to me. They're all interesting, and it was an honor to write music for them.
Each of the songs had a very specific subject. One was about finding friendship in the midst of despair. Another was about longing for a place to belong. I also received detailed information about each singer, so in the end, I had a very clear idea of what to write about. The themes were definitely in the realm of what I know and love.

Benny Sings
I'm honored to be included among the many talented musicians and anime legends involved with Carole & Tuesday.

Madison McFerrin
I tried to imagine Cybelle's feelings of sorrow while composing La Ballade. I assimilated Cybelle to such a degree that I felt a tightening in my chest as I sung those sad lyrics. I've become very emotionally attached to the character. Cybelle, I wonder what you're doing now?

Maika Loubté
Working on this project was so much fun! I already had some ideas for the songs before the creators approached me and explained the concept of the show. I went back to my studio full of energy and fine-tuned those ideas until they fitted perfectly. Music is one of the most powerful mediums we have in terms of influencing people's emotions and mood. I know the creators of Carole & Tuesday care deeply about the music in the show, and I think that's really amazing and important.

Lido
It was such a dream come true to be part of this awesome project! I've been a fan of Shinichiro Watanabe's work for years and I'm so grateful to be given this opportunity to make something for the series.

Mark Redito
---
So I'm assuming Flora is supposed to be like Whitney Houston?
She definitely fits the part, that's for sure!