What You Need to Know:
Devoted fans of Nier: Automata will be thrilled to know that Square Enix has announced new DLC content for both the PlayStation 4 and Steam versions.
The downloadable content (DLC) set, titled "3C3C1D119440927", will include three exciting new colosseums to challenge, plus additional sub-quests. Upon completion of these quests, players can earn various rewards, including:

・Costumes from the previous Japanese release, NieR: Replicant, for androids 2B, 9S and A2.
・Records that add special music tracks to the players' jukebox.
・New equipment and cosmetic accessories such as hairspray that allows you to change the color of 2B and A2's hair.
・Masks with unique "on equip" effects.
・Special bullets that change the appearance of enemy bullets.

To view the DLC colosseum battle gameplay and boss battle videos, please visit the official Square Enix NA YouTube page.
Source: Official Square Enix Press Release
DLC Screenshots
2B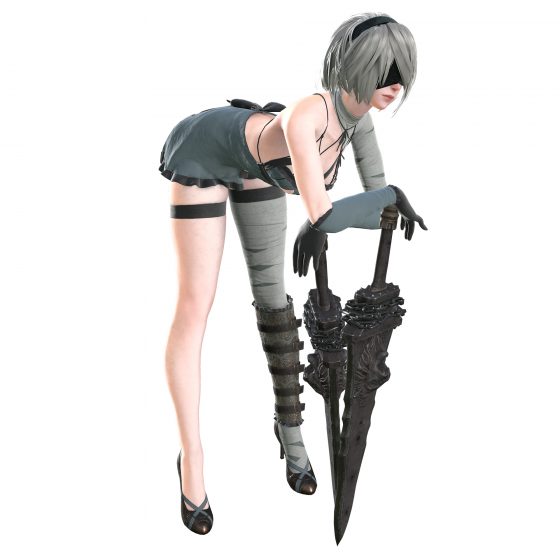 9S
A2
---
Wow this DLC content is looking juicy! More exotic 2B shots coming right up!
These costumes look beautiful! Look forward to playing through again with a fresh outfit!
---