What You Need to Know:
Bandai Namco Entertainment America Inc. is excited to reveal two new female characters, Erika Mishima and Fei both of which will be featured throughout in the next Digimon adventure — Digimon Story Cyber Sleuth Hacker's Memory.
Erika Mishima is a genius hacker who has the special power to link her brain with the EDEN server (a next-gen web service) and the ability to hack the EDEN network. Fei is a violent leader of the hacker group called Zaxon. She is a remorseless leader who enjoys ruining other people's lives
Digimon Story Cyber Sleuth Hacker's Memory introduces players to a whole new story that enables them to scan, raise, train, and battle 320 Digimon from the animated series in classic, turn-based gameplay. In the meantime, enjoy some fresh screenshots featuring Wormmon, Griffomon, Guardromon, Hippogriffomon and SaviorHackmon.
Source: Official Bandai Namco Entertainment Press Release
Characters & Screenshots
Fei

Erika Mishima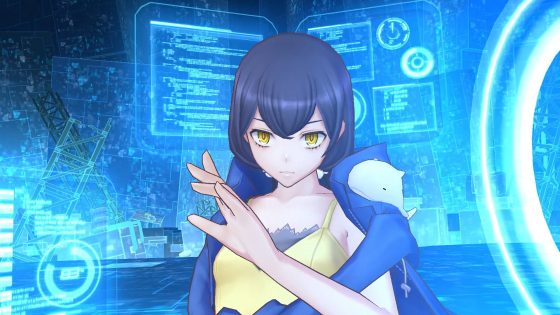 Hippogriffomon
SaviorHackmon
Guardromon
---
These new characters, especially Erika, look really cool and intriguing. I want to know more about the backstory.
Digimon in my opinion always had a better cast of characters than Pokemon, and they feel more relatable. Look forward to this!
---