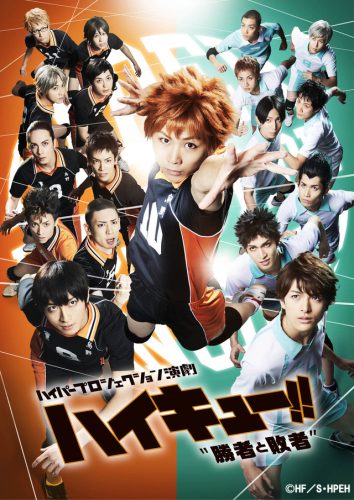 What You Need to Know:
It has been announced that the latest in the series of stage plays for sports manga and anime Haikyuu!! will start next spring.
Titled Haikyuu!!: Shousha to Haisha (Winners and Losers), the new stage play will take off where the current one ends, at the Miyagi Prefecture preliminaries. It will show the match between Karasuno and Aoba Jousai.
Worry Kinoshita is behind the production of the stage plays, with Norihito Nakayashiki in charge of scriptwriting and Kenta Suga directing.
The key visual for the new play has also been revealed, as you can see above!
Source: Natalie
---
Ooh the new visual looks gooood, I can't wait to see this!
This is such an intense arc, too, I bet it will be amazing to see on stage!
---