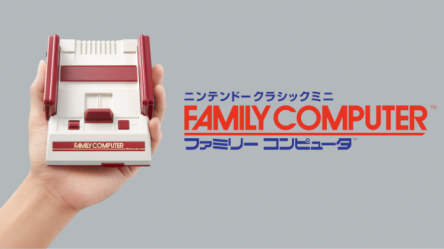 What You Need to Know:
Nintendo has announced that they will be releasing a hand-held version of the Family Computer Disk System aka Famicom, a game console originally sold in 1983.
The new Mini Famicom will come with all 30 classic games available for the original Famicom, released between 1983 and 1993, including Super Mario Brothers, Donkey Kong, and Pacman.
The Mini Famicom will cost just under ¥6000 before tax, the equivalent of around 60 USD, and will go on sale on 10 November in Japan. Check out the commercial below!
Source: Yaraon
Reactions Around the Web
Omg... I want one... (; ̄▽ ̄)
I seriously kinda want one of these
The controllers are like the size of business cards
I feel like I wouldn't regret getting one of these so I'm gonna buy one
I understand what they're trying to do, but what's with that controller?
---
November? $60 for the system and all the games? Count me in!!
This is seriously cool! I do wonder if the controllers will be too hard to use though...
---