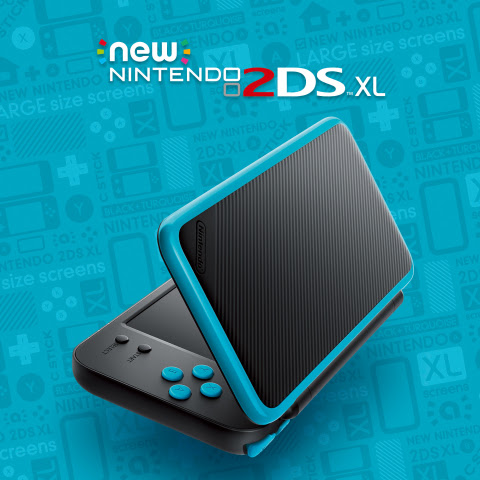 What You Need to Know:
Exciting news coming straight from Nintendo as they've announced that their latest handheld, the New Nintendo 2DS XL, is scheduled to launch July 28th.
The New Nintendo 2DS XL system gives consumers a third choice of hand-held systems, one that offers pricing and features that fit between the Nintendo 2DS and New Nintendo 3DS XL systems. The New Nintendo 2DS XL is priced at a reasonable $149.99, so this is great for anyone who's new to the handheld world.
New Nintendo 2DS XL will launch on the same day as two big new games for the Nintendo 3DS family of systems: Hey! PIKMIN and Miitopia. For more details about both titles along with the New Nintendo 2DS XL, be sure to check out their official website.
Source: Official Nintendo Press Release
This new addition to Nintendo's portable hardware line demonstrates our commitment to the hand-held market, said Reggie Fils-Aime, Nintendo of America's President and COO. New Nintendo 2DS XL sports a beautiful clamshell design and offers a great balance between price and performance.
---
Nintendo really know how to pull in their customers with great products. This must be marketed towards those who are new to handhelds.
It's definitely more simplified than the 3DS and still looks very pretty.
---