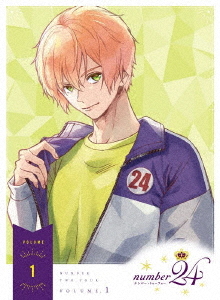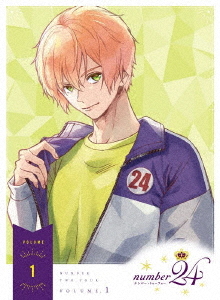 Official Images / Key Visuals
Synopsis
Natsusa Yuzuki went to college expecting to be the ace of the rugby club, but he's no longer able to do rugby for certain reasons.
Then there's Ibuki Ueoka, a senior who quit rugby; Yasunari Tsuru, a kouhai who disagrees with Natsusa; Yuu Mashiro, a kouhai who actually looks up to Natsusa and follows after him; and there's also his childhood best friend, Seiichirou Shingyouji.
This is an original rugby anime about these rugby teammates competing in the Kansai University Rugby League!
Characters & Voice Actors
Natsusa Yuzuki:
Kengo Kawanishi
While he can feel the mood of the room, he's sadistic and has a sharp tongue. He's the main character who loves rugby!
Seiichirou Singyouji:
Ryouta Suzuki
He's Natsusa's childhood best friend and is always quietly by his side.
Ibuki Ueoka:
Junichi Yamagita
He's a former rugby prodigy who feels deeply indebted to Natsusa.
Yasunari Tsuru:
Shouhei Komatsu
He's Natsusa's kouhai with a promising future, but mixed feelings for him.
Yuu Mashiro:
Ayumu Murase
Natsusa's kouhai who looks up to him and works tirelessly for him.
Gakuto Zaitsu:
Hinata Tadokoro
He's a reliable captain who's feared by friend and foe alike.
Theme Songs

Opening Song: "SET!" by Masanori Kobayashi
Ending Song: "Kimi to Irunara", "COMICAL TRY", "Every Fight" from Kansai University Rugby members

Main Staff

Original Creator: Kei Mori
Director: Shigeru Kimiya
Script: Rika Nakase
Series Composition: Rika Nakase
Character Design: Saori Sakaguchi
Animation Director: Saori Sakaguchi
Original Illustrator: Yukikana
(Credit Honey's Anime when you use our description.)
---