También puedes leer este artículo en:Español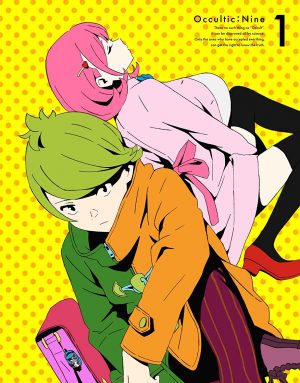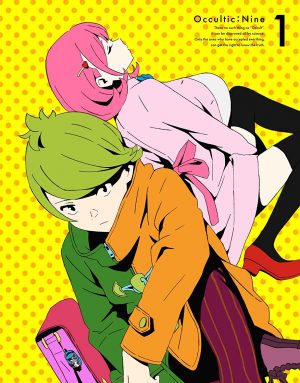 Occultic;Nine

---
Airing Date:
October 9 2016
---
Honey's Highlights
This looks pretty cool! A mystery anime about the occult. Sounds like it could get creepy.
The PV/trailer makes it look like it will be fast paced with lots of characters. I'm getting a strong Durarara! vibe from this one!
With that slightly dark feeling to it, and Yuki Kaji playing the main character, I feel like it could end up like Kiznaiver!
Don't forget this is by the same creator as Steins;Gate! This is sure to be one to look out for for Fall 2016!
Synopsis
Yuta Gamon is in his second year in high school. He runs an affiliate blog called Kirikiri Basara that aims to constantly challenge the occult - and make him his millions. Yuta believes that all the paranormal phenomena that exist in society should be completely shot down with science. However, this very blog becomes the impetus that brings together a group of completely obsessive weirdos.
The fates of these people who never should have met start to mysteriously entwine. Then, strange things start to happen around them, various happenings that don't feel quite right. These happenings become a large wave that eventually overflows, causing a huge incident - an incident no one could ever imagine...
Three Episode Impression
If you're used to normal or slow paced stories, you should hold on to this one with a strong grip. Occultic;Nine takes you in one heck of a ride of characters, information and plot all in under 20 minutes of the first episode. When you're finally taking a breath from that crazy rollercoaster ride of events, you'll notice that suddenly you're in the third episode. One thing is for sure, the series is entertaining and complicated and even more so if you're a fan of the occult and eerie stories. Occultic;Nine feels like being dropped off in the 10th episode of Death Note with bits of the story that came before and pieces of the story that come after. It's up to you to put together the puzzle of this series and to figure out the link between the nine protagonists in this perplexed world of the occult. There's obscure secrets, detectives and corpses all over the place! It kinda feels like you're watching an animated version of that old board game called Clue and you get to be the detective!
Characters & Voice Actors List
Yuta Gamon

Voice Actor: Yuki Kaji
---
17 years old.
A self-proclaimed saviour who is always contradicting himself.
An otaku boy whose hair is messy, but he's actually quite handsome. The creator of the occult website 'Paranormal Science Kirikiri Basara', his dream is to become a millionaire with the affiliate blog.
Ryoka Narusawa

Voice Actor: Ayane Sakura
---
16 years old.
A spirit conjurer who has god-like healing powers.
She's very friendly and is always singing her own original songs. She's pale and full of energy, but more that anything, she's got a huge rack.
Sarai Hashigami

Voice Actor: Kaito Ishikawa
---
19 years old.
A uni student who is extremely theoretical and completely contradictory.
He hates pointless things. He hates doing things in a roundabout way. He hates talking in a roundabout way. A realist who really hates fantasy.
Miyuu Aikawa

Voice Actor: Hitomi Yoshida
---
16 years old.
A moe fortune-telling master.
Always smiling and forever hyper, a super-moe master of fortune telling with a huge following on a popular online video site.
Touko Sumikaze

Voice Actor: Shizuka Itou
---
23 years old.
A magazine editor who lives a fulfilling life.
A driven career woman who is always aiming for the top. Editor of the occult magazine Mumu. She has a straight-forward and cheerful personality and can talk to anyone in a friendly manner. Has a wide range of friends.
Aria Kurenaino

Voice Actor: Miyuki Sawashiro
---
Age unknown.
A black magic mediator.
A young girl who works at a black magic mediation agency near Kichijoji Station. She dresses head to toe in gothic clothes, doesn't show her emotions on her face, and speaks in a cold manner like someone from a noble family.
Kiryu Kusakabe

Voice Actor: Kishou Taniyama
---
Age unknown.
A man shrouded in mystery. Has a bad attitude towards anyone and everyone.
Ririka Nishizono

Voice Actor: Mamiko Noto
---
20 years old.
An amateur manga artist who can predict the future.
A sexy older-sister type who draws erotic doujin manga for women. Her hobby is teasing younger men, and she openly admits that the reason she goes to university is to hunt for cute boys.
Syun Moritsuka

Voice Actor: Tetsuya Kakihara
---
26 years old.
A detective who is unfortunately also a cosplay otaku. He joined the force because he wanted to become like a certain ICPO police inspector. Loves anime and games and has a really childish personality. If you get him started talking about otaku things, he gets so excited he gets carried away.
Episodes
12
Theme Songs

Opening Song: Sensuu 3 no Nijou by Kanako Itou
Ending Song: Open your eyes by Asaka

Adaptation

Light novel


Main Staff

Original Creator: Chiyomaru Shikura
Director: Kyouhei Ishiguro
Assistant Director: Miyuki Kuroki
Series Composition: MAGES, Morita to Junpei
Character Design: Tomoaki Takase
Sound Director: Jin Aketakawa
Original Illustrator: pako
Music: Masaru Yokoyama
(Credit Honey's Anime when you use our description.)
---