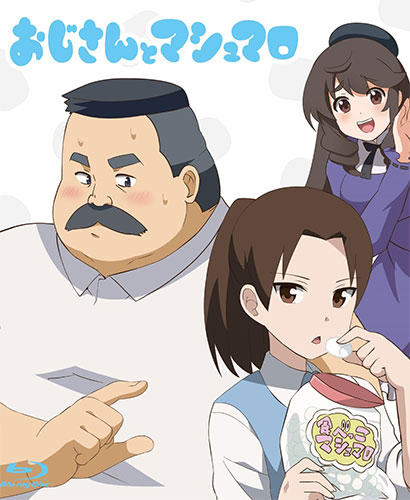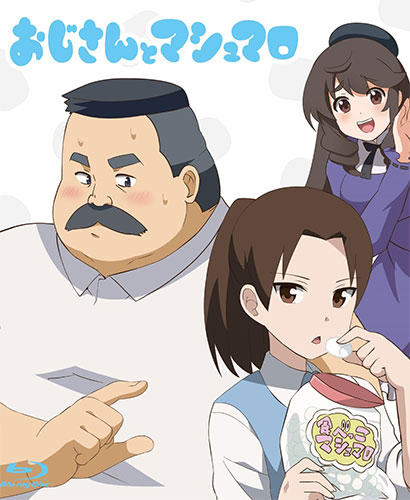 Ojisan to Marshmallow

---
Genre:
Comedy, Slice of life
---
Airing Date:
January 8, 2016
---
Studios:
Dream Creation, Creators in Pack
Synopsis
Hige loves marshmallows. Iori loves Hige. They work together in an office and somehow slowly develop a relationship.
Characters & Voice Actors List
Habahiro Hige

Voice Actor: Tetsu Inada
---
(Nickname: Higesan) Hige is a middle-aged man with a good build. Today too, he is controlled by his love of marshallows by Wakabayashi.
Iori Wakabayashi

Voice Actor: Eri Kitamura
---
Iori is in love with Hige. She is motivated by her love for him, but he seems a bit oblivious to it all.
MIO5 (Degasu)

Voice Actor: Kana Hanazawa
---
MIO5 is Iori's love rival!? She seems to like Hige quite a bit as well.
Isamu Wakabayashi

Voice Actor: Tetsuya Kakihara
---
Isamu loves his younger sister. He's got good looks, but he's a virgin.
Mukai

Voice Actor: Kaori Taguchi
---
Mukai works with Iori. She loves meat.
Machida

Voice Actor: Suzuna Kinoshita
---
Machida works with Iori. She loves alcohol.
Senpai (Senior) at Marshmallow Factory

Voice Actor: Chika Yoshitomi
---
She is the senpai at the marshmallow factory. While she doesn't look like it, she's quite the romantic.
Kouhai (Junior) at Marshmallow Factory

Voice Actor: Nozomi Furuki
---
Kouhai also works at the factory and with Senpai. She looks after senpai warmly.
Other Title
おじさんとマシュマロ
Airing Info

Legal Streaming:

Theme Songs

Ending Song: Message by Eri Kitamura

Adaptation

Manga


Main Staff

Original Creator: Rekomaru Otoi
Director: Hisayoshi Hirasawa
Assistant Director: Tadayoshi Sasaki
Script: Atsushi Oka
Character Design: Mari Shiwakawa
Animation Director: Mari Shirakawa
Sound Director: Masakatsu Oomuro
Music: Shusei
(Credit Honey's Anime when you use our description.)