On Air Dekinai!

Genre:
Slice of Life, Comedy
---
Airing Date:
January 9, 2022
---
Studios:
Jinnan Studio, Space Neko Company
Promotional Videos / PV
Official Images / Key Visuals
Synopsis
In 2014, Tokyo Hajikko TV hires Mafuneko as an assistant director. But the glamorous life they imagined working with TV is instead trivial and baffling, with instructions like "I need 300 acorns!" and "Pixelize that thing on camera!" Working with a sharp-tongued director, an outlandish foreign location manager, and other peers who are not-so-normal, Mafuneko strives to be recognized in the industry. The timer counts down on the struggles of a struggling AD in the TV underworld!
Characters & Voice Actors
Mafuneko:
You Taichi
A new assistant director who has recently started working at Tokyo Hajikko TV. He works hard every day to achieve his dream of "creating TV programs that will cheer people up when they are sad." He is a clumsy, disorganized employee with a poor memory.
Director Onigawara:
Yasuhiro Mamiya
A director who has been with the studio for 10 years. Although strict, he is a talented director who has produced many programs with high ratings. He is responsible for training up the clumsy Mafuneko, a task that he struggles with on a daily basis.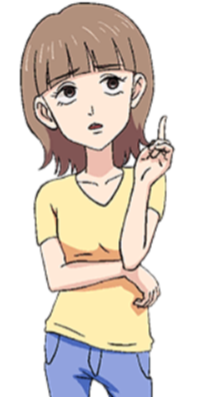 Yori-chan:
Riho Sugiyama
Another assistant director who joined the company at the same time as Mafuneko. She is mainly in charge of music programs. She is a reliable person and becomes firm friends with Mafuneko.
Chief AD Yokoyama:
Yuuya Hirose
A third-year employee. He is the chief assistant director in charge of leading the others. His methodical nature and cool head under pressure make him an efficient worker, but he is occasionally revealed to have a perverted side.
Adaptation

"On Air Dekinai!" (Essay Manga)


Main Staff

Original Creator: Kana Mafune
Director: Jun Aoki
Script: Jun Aoki
Sound Director: Yuusuke Inada
Music: Junpei Yamada
(Credit Honey's Anime when you use our description.)
---