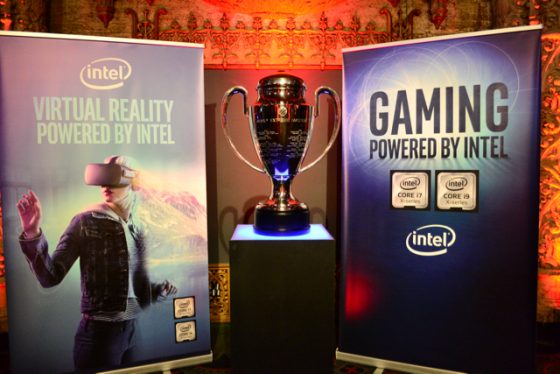 Introduction
E3 2017 week kicked off with Intel and PC Gamer's PC Gaming Show in the heart of Downtown Los Angeles at a packed Ace Theater. And of course, Honey's Anime was there to get all the news for you! If you missed the streaming or just don't have the time to sit through 2 hours of video, here are the most important announcements from the event!
---
1. XCOM 2: War of the Chosen DLC

System/Platform: PC, Mac, Linux, PS4 and Xbox One
Publisher: 2K Games
Developer: Firaxis Games
Release Date: August 29, 2017
One of the anticipated announcements was the upcoming DLC for the hit game XCOM 2. Jake Solomon himself, the creative director of the game, announced there will be three different new characters to watch out for. Assassins, hunters and warlocks will learn new skills and get stronger just like yo, so the difficulty will constantly advance, making XCOM 2 even more of a fun challenge.
"The Lost" are another wonderfully creepy addition to the baddies you must face in the game, they look very much like zombies and they are attracted to the sounds of battle. Luckily, there are also three new soldier classes you can recruit from allied factions to help beat all these new threats!
XCOM 2: War of the Chosen Announce Trailer
2. BattleTech

System/Platform: PC
Publisher: Harebrained Schemes
Developer: Paradox Interactive
Release Date: TBA
Based on the well-known tabletop game, the upcoming BattleTech game will include a single-player story mode, a multiplayer skirmish mode, and a single-player mercenary campaign. In the single-player story mode you'll be taking jobs from nobles, and when in battle, you must take good care to not completely destroy your targets, as you must scavenge for parts in order to keep your ship, the Argo, in tip-top fighting shape.
As Jordan Weisman himself stated, the battle mechs are not just "damage point hit bags", they have many different layers and parts to their protective armor which you must strategically aim for in order to beat them. It's certainly an upgrade from tabletop, no?
BattleTech in-development combat gameplay - PC Gaming Show 2017
3. Total War: Warhammer II: The Battle of the Fallen Gates

System/Platform: PC
Publisher: Creative Assembly
Developer: Sega
Release Date: September 28, 2017
In the second installment of the Warhammer trilogy, we are introduced to Lizardmen who ride and do battle atop weaponized dinosaurs, as well as their rivals, the High Elves. There will also be two more races, so stay tuned for that. Besides new factions and maps, it was announced that, eventually, the land masses from the first and second game will be playable on the single-player campaign making for one massive map.
Total War: Warhammer 2: The Battle of the Fallen Gates - The PC Gaming Show 2017
4. Destiny 2

System/Platform: PS4, Xbox One, Windows
Publisher: Bungie
Developer: Activision
Release Date: September 6, 2017
During the much anticipated Destiny 2 announcement, we heard from Twitch user and hardcore Destiny gamer TeftyTeft (@Teft), who tested out Destiny 2 on PC for the first time. Teft had nothing but good things to say about how well Destiny translates onto the PC platform, especially as a gamer who usually doesn't game on PC. Teft also mentioned that Bungie is certainly taking advantage of all the cores in your PC, making for a great gaming experience.
Destiny 2 - Official Gameplay Reveal Trailer
5. PlayerUnknown's Battlegrounds DLC

System/Platform: Xbox One, Windows
Publisher: Bluehole Studio
Developer: Bluehole Studio
Release Date: TBA
PlayerUnknown himself showed up at the PC Gaming show to talk about his surprise hit, Battlegrounds, which is technically still in Beta. Some new additions to the survival game include climbing and vaulting, which fixes the fact that walls and fences were a huge obstacle. Besides that, there is the addition and improvement of the environment's weather, including fog, which will make it so that you can't snipe, thus forcing you out of your gaming comfort zone. There are also a new weapon and two new maps, one in Peru and one in the Adriatic. And this game's not even full-fledged yet!
PlayerUnknown's Battlegrounds climbing, vaulting, and weather trailer
6. Killing Floor 2: Summer Sideshow

System/Platform: PC, PS4
Publisher: Tripwire Interactive
Developer: Tripwire Interactive
Release Date: June 13, 2017
Tripwire Interactive announced their summer event for Killing Floor 2. A twisted carnival of horror that will last a whole month starting on June 13. The event will have weekly special events and content, as well as dozens of skins and other nightmare carnival-inspired cosmetic items. The challenges are more violent and bloodier than before and the two new weapons introduced​ will be your best friends. As if this wasn't all special enough, the game will be free on Steam for the first week of the Summer Sideshow release!
Killing Floor 2 Summer Sideshow event announcement
7. Forza Motorsport 7

System/Platform: PC, Xbox One
Publisher: Turn 10 Studios
Developer: Microsoft Studios
Release Date: October 3, 2017
The new Forza is not only more realistic-looking, it also feels more real with a weather system that can change driving conditions even within each race, and rattling inside your car when the ride gets rough. There will also be almost twice as many cars as in Forza 6, and 30 courses which can be configured by the player. Something to note is that the team half-jokingly tested out the game with a variety of USB devices, including g a Guitar Hero guitar, and they proudly reported that one can play the PC version of Forza 7 pretty much on any kind of USB controller. To top it off, Forza is involved in the unveiling of a real life racing Porsche during E3!
Forza Motorsport 7 -E3 2017- 4K Announce Trailer
8. Sea of Thieves

System/Platform: PC, Xbox One
Publisher: Rare
Developer: Microsoft Studios
Release Date: TBA
Rare announced several new additions to the goofy pirate adventure title that make it even more ridiculous and fun. You can now load and unload cannons, which you'd have to do if you want to fire yourself out of one! Besides that, there are two new maps, you can stave off hunger by eating bananas and upgrade your weapons if you have enough gold. Rare wants to hear gamers' feedback, so sign up for the technical alpha at seaofthieves.com!
Sea of Thieves: E3 2017 Gameplay Walkthrough
---
9. The Last Night

System/Platform: PC, Xbox One
Publisher: Odd Tales
Developer: Raw Fury Games
Release Date: TBA
This beautiful avant-garde pixel art cinematic platform game puts you in the shoes of a man who wants only to change the world. The AI is capable of performing any job that you choose to have on any given night and every night is different. The scenery is that of a cyberpunk dystopia and has an overall feel of gloom and doom, and the open world you're in is constantly changing. The effects and consequences of your decisions and actions will reflect real situations, like if you try to break into a home at night, chances are you'll run into patrolling cops or something of the sort. You must really think through what you want to do and how. It's a beautifully dark and intriguing title for sure.
The Last Night on Xbox One - 4K Trailer
10. Ylands

System/Platform: PC
Publisher: Bohemia Interactive
Developer: Bohemia Interactive
Release Date: TBA
Bohemia Interactive's sandbox title is made for creative, fun-loving gamers. Standing for "Your lands", Ylands gives players the challenge of surviving on a deserted island, and then the chance to build their own islands with the help of friends. The game is entirely community-focused and creating your own adventure is the highlight of the experience. Players can create worlds and adventures from scratch or open and modify existing games! Ylands has been in alpha for a while but hopefully will be officially released summer 2017.
Ylands Reveal Trailer
11. Lone Echo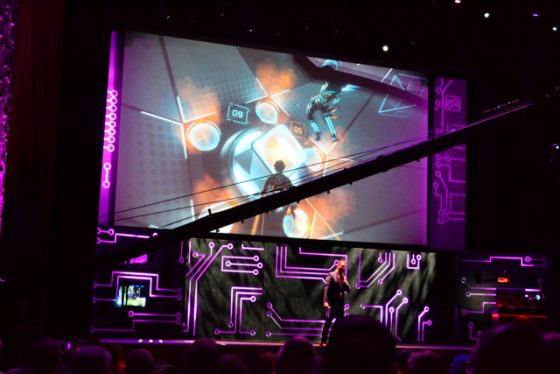 System/Platform: PC
Publisher: Ready at Dawn Studios
Developer: Ready at Dawn Studios
Release Date: July 20, 2017
A huge VR reveal was Lone Echo, which not only has Troy Baker as a voice, but also showcases a 0G space environment where players must use their hands in order to float around and interact with their surroundings, much like astronauts do in real life. An added announcement was Echo Arena, a VR esport spinoff which challenges players in the aforementioned 0G setting as they attempt to score points against each other. Echo Arena will be free for Occulus Rift owners, affording huge leaps forward for VR gaming!
Lone Echo Announcement Trailer
12. LawBreakers

System/Platform: PC, PS4
Publisher: Boss Key Productions
Developer: Nexon
Release Date: August 8, 2017
The arena shooter announced a special open PC beta event called Rise Up, from which developers will integrate feedback for the August release of the game. Some testers shared their experiences with the beta and stated that it is fast, intense and requires quite a bit of skill, as grappling and swinging while shooting and blocking are usually all happening at the same time. It's certainly for hardcore gamers or those who love a challenge, and with a $29.99 price tag that won't change if you want a multiplayer mode, surely it will become the game of choice for many shooter fans.
LawBreakers | Rise or Call
13. War Groove

System/Platform: PC
Publisher: Chucklefish
Developer: Chucklefish
Release Date: TBA
Chucklefish's most recent offering showcases online and local multiplayer, allows you to create maps and battles, gives you more support, and includes branching paths. In the demo, a fully playable map and campaign were created in under 3 minutes! And once you're happy with your creation, you simply share and play! This one will definitely have players on their PCs for hours on end! It's also very easy to use and navigate, even for those new at world-building!
War Groove Announcement Trailer
14. Middle-earth: Shadow of War

System/Platform: PC, PS4, Xbox One
Publisher: Monolith Productions
Developer: Warner Bros. Interactive Entertainment
Release Date: October 10, 2017
The newest Lord of the Rings installment improves on the story and focuses on getting to know the beautifully rendered and animated characters. It also introduces a new one, the Blade of Galadriel, who will be a playable character in a future expansion of the game. The battles are bigger, the stories are more in-depth and the whole game reaches a new level of epic. And thanks to the Nemesis system, the experience is always different!
Shadow of War: Official Eltariel E3 First Look
15. Age of Empires Definitive Edition

System/Platform: PC, Xbox Live
Publisher: Microsoft Studios
Developer: Microsoft Studios
Release Date: TBA
Celebrating the 20th anniversary of the game's original launch, Microsoft has remastered the entire game, from each and every sprite to the music, which is now performed by a symphony! It also introduces new features, like zoom, online multiplayer, control groups and idle villagers, which were all absent in the original game. The Definitive Edition will also come with the Rise of Rome expansion. The beta is going on now, so go get your hands on it!
Age of Empires Definitive Edition - E3 2017 Announce Trailer
Final Thoughts
Besides the aforementioned games, there were also less in-depth announcements for other titles, like Ooblets, Mount and Blade II, Shadowverse - Wonderland Dreams Expansion, Tunic (formerly known as Secret Legend), and Griftlands, so make sure to check those out as well!
---