When heroes go on Summer vacation... can they actually enjoy it?
System: PC (Steam), PlayStation 4, PlayStation 5, Switch
Publisher: Sega
Developer: Atlus
Release Date: February 23, 2021
Pricing: $59.99
Rating: M
Genre: Musou, Adventure, Visual Novel, Action, JRPG
Players: 1
Official Website: https://atlus.com/p5s/
Persona 5 Strikers – Announcement Trailer | PlayStation 4, Nintendo Switch, PC

Who it Caters to
Well, this one's easy. Persona 5 Strikers is a spin-off that takes place the next Summer after the events of Persona 5, one of the best JRPG in recent years. For that reason, it caters to the people who already played it and know everything about the Phantom Thieves of Hearts, the Shadows, the Metaverse, etc. Can you play the game if you're new to the Persona 5 universe? Absolutely, but you'll miss a lot of references to characters and events of the past. Regardless, this is not yet another JRPG, so that's something you need to take into account. Persona 5 Strikers is a combination of a visual novel, classic Japanese role-playing, and musou mechanics, so if you like taking on hordes of enemies in a hack-and-slash fashion, keep reading!
What to Expect
This is literally a continuation of Persona 5, not only in terms of the plot but also the art style, most gameplay elements, and even the OST. If you ever played a Persona game, then you know what to expect; just add dozens of enemies coming at you at the same time for a frantic experience similar to what you would find in Dynasty Warriors, One Piece: Pirate Warriors, or Hyrule Warriors—at least this one is not called Persona 5 Warriors... extra points for originality!
Sadly, this is not a full-fledged musou game, but more on that in the Gameplay section.
Visuals
Persona 5 Strikers follows every Persona 5 rule to the T, so you can bet it features both a colorful, cheerful set of characters and environments in contrast to the gloomy black and red palette—something that always helps with differentiating the real world and the Metaverse. All 2D illustrations are gorgeous, and the UI continues to be a character on its own. As for the 3D models, they are great too, but the stages you play in lack consistency: some are incredibly detailed and really catch your attention, but some others feel dull and generic.
As in every other musou game, it's not easy to have hundreds of enemies without repeating the same models, but at least there's a nice variety of foes to slash. All in all, Persona 5 Strikers is more of the same when it comes to aesthetics, and for this franchise, that's always a good sign. It also includes anime cutscenes!
Sound, Music
Let's say you hate the gameplay and couldn't care less about Persona 5. Well, that we can respect, but you'd be lying if you say you don't like Persona 5's OST! Persona 5 Strikers takes the same musical route and features several bangers of its own, some accompanying the menus and cutscenes and others cheering you up while you destroy every single enemy that dares to stand in front of your party. P5S's OST also plays the nostalgia card with some remixes of old Persona 5 tracks, like the exceptional 'Last Surprise Scramble.' You'll never get tired of these instant classics!
Gameplay
So, here we are, time to talk about the most divisive part of Persona 5 Strikers: the gameplay.
As we mentioned before, it takes place after the events of Persona 5, which means that whatever happened in Persona 5 Royal (an extended, revisioned version of the original Persona 5) never existed in this continuity. That's bad because Persona 5 Royal really is an extraordinary game, capable of making you go through all the story again just to enjoy the new details and extra content... but yeah, we can still ignore that.
After several months living on their own, the Phantom Thieves meet again to enjoy the summer holidays and organize a camping trip. While buying some tools at the famous Shibuya 705 store building, the protagonist, Morgana, and Ryuji end up in a strange location that looks exactly the same as the Metaverse—but all they did was using an AI virtual assistant called EMMA that Futaba recommended?! In that strange place, they meet a new character, Sophia (aka Sophie in the Metaverse), another artificial intelligence and the Phantom Thieves' latest addition.
Persona 5 Strikers uses a visual novel narrative but gives you enough JRPG elements to make it all more interactive and fun. Once in the Metaverse, it transforms into a combination of platformer, stealth game, and musou, ultimately the guts of P5S's combat system.
Regardless of personal preference, the most appealing part of a musou game has to be running around the map, facing hundreds of enemies, and achieving insane combos before taking on gigantic and/or extremely powerful bosses. That's why we can't get to fully enjoy Persona 5 Strikers' gameplay since it's an experiment that never conveys the true essence of the genre. It works, it's fun, and if you go for the harder difficulty options, it's challenging too... but it's hard to actually enjoy the gameplay when you're being interrupted every few seconds because of irrelevant dialogue or cues that take you for a total noob. All maps in Persona 5 Strikers are too small for a musou game, and the fact that you need have to wait a few seconds between areas is not helping either.
The worst part of Persona 5 Strikers' gameplay is that it encourages you to take a stealthy approach, running past enemies without being noticed or ambushing them for an easier battle, which totally contradicts the premise of the musou genre. So the whole point of this spin-off is to bring new combat mechanics to the table, yet you never allow the player to be on their own and have fun with it? Other than a few specific moments, it never feels like an epic battle against a thousand monsters but a sequence of small fights in a closed area. There are some survival segments where you need to kill wave after wave until the time runs out, and sometimes you need to protect Futaba while she hacks a door, so there is some gameplay variety, at least. And why do we criticize the lack of true musou fights so much? That's easy to answer: because we LOVE how these real-time battles play out and how the use of different Persona companions—with their own weaknesses and strengths—affects it all without the need for turn-based tactics. In fact, it's so fun you're left asking yourself why does the ambush mechanic even exists—just let us go all-out against them, we'll exterminate all Shadows, one after the other!
What we're trying to say here is that Persona 5 Strikers, thanks to its graphics, plot, soundtrack, characters, and even gameplay ideas, has the potential to be an amazing game, but it's too afraid of allowing itself to fully explore new grounds. It would have been a really good Persona 5 sequel if it had played by the standard JRPG/visual novel rules, and it would have been an incredibly fun musou game if it had featured bigger maps and ditched the "touch me to start the fight" mechanic in favor of a more fluid experience. Yet here we are, complaining about a flawed system instead of praising everything around it.
We love how Persona 5 Strikers integrates the party-based system, the use of Persona companions, and how it manages to give the Phantom Thieves a new adventure that takes them to explore new cities of Japan and new aspects of the Metaverse. We really enjoyed the pace of the storytelling and how it presents two new characters that proved to be important to the Phantom Thieves, but also how it dealt with a new final boss and all the previous bosses and their reasons to be on the dark side.
Honey's Gameplay Consensus: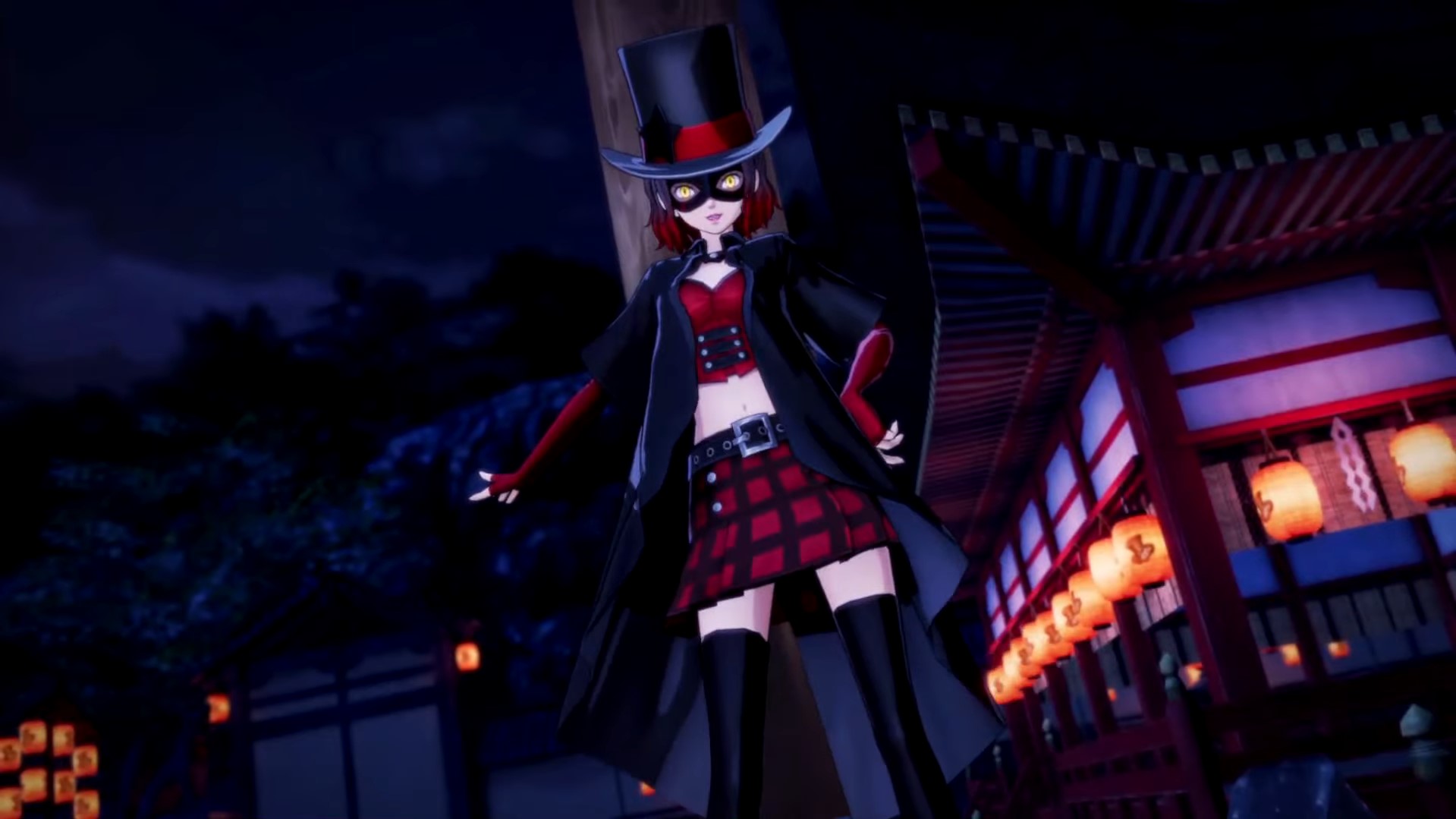 Persona 5 Strikers is not a masterpiece like its predecessors Persona 5 and Persona 5 Royal, but if you care more about the saga's magic than you do about the gameplay mechanics in a spin-off, this is definitely a must-play for all fans. After all, experimenting is always important and much appreciated, especially in the gaming industry. Hopefully, this experience will help everyone involve with the saga understand how we all feel about it. We're already looking forward to more Persona games similar to P5 Strikers, but more faithful to the musou formula!
Honey's Pros:
A unique art style and amazing anime cutscenes.

Another powerful OST that's a gem of its own.

A summer trip around Japan is an original setting for a Persona game.
Honey's Cons:
They couldn't bring out the best of the musou genre, and all the interruptions are more annoying than useful or necessary.
Honey's Final Verdict:
Maybe Persona 5 and Persona 5 Royal are such good games that the bar is set too high? That could be the case, but we feel like this new approach to combat is a hit or miss—we knew about the controversy when it launched in Japan last year, but now we can confirm it.
As always, this is nothing but our impressions after finishing the game. Judge Persona 5 Strikers for yourself once it releases on February 23, and let us know in the comments how you feel about it!
---
---