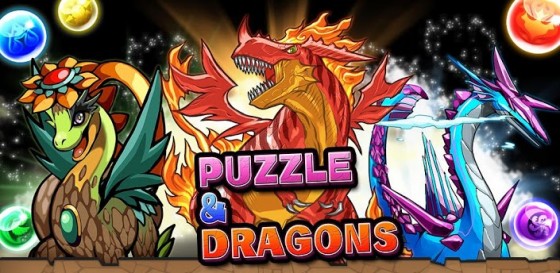 What You Need to Know:
Today it was announced at the 4th anniversary of Puzzles and Dragons that there will be a new game coming out!
The new GPS function will allow you to enter into unique dungeons as well as doing guerilla style raids with players around you. It seems that you may also be able to trade monsters with those around you as well.
Puzzles and Dragons is a unique mobile game where you solve patterns by matching up similar colored Jewels to power up your teams attacks and then you attack various monsters. This game is one to make you ponder your moves as you only have so many before you are attacked.
It was also announced that there will be an anime coming in the Summer! What a treat!
This game is avaible in both the iTunes store and Google Play so be sure to check it out!
Source: Oreteki Game
Reactions Around the Web
I've been playing this game since it first came out! Awesome!
Maybe I can use pazudora to pick up girls now... lol
They are totally ripping off Pokemon GO.
This is enough!!! Just make something new!
Make it for the VITA already!!!!
---
I wonder if I can find a waifu while I do it too!
*ding ding ding* **looks up from Puzzles and Dragons** Did you say something bee-kun? This game is so addictive!
[ad_dfp position="bottom1" unit_pc1="true" unit_pc2="true" unit_sp1="true" class="mt40"]