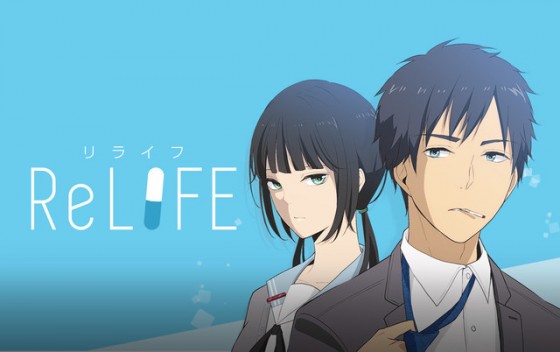 What You Need to Know:
It was recently announced that Sou Yayaoi's webcomic manga, ReLife, will be getting both an anime and a stage play!
ReLife follows 27-year-old Kaizaki Arata, who after failing the entrance exams for university twice and then advancing to graduate school, is now 27 and struggling to find a job. One day Ryou Yoake, a researcher from ReLife Institute, appears before Kaizaki and asks him to take part in an experiment that will turn him back into a high schooler for one year. Kaizaki agree and starts his second high-school life - but not without being run round in circles by various characters.
The anime will be produced by TMS Entertainment, with more details to be released at Anime Japan 2016 in March. The stage play is expected to start in Autumn this year in Tokyo and Osaka.
Check out the PV below, and if you're interested in the original manga, you can read it in English on Crunchyroll.
Source: Yusaani
Reactions Around the Web
It seems like everything is getting a stage play recently...
Isn't it a bit too early for ReLife to get a play though?
ReLife is really interesting, I can't wait to see the anime!
There's not that many chapters of the manga... The anime will probably be a short, huh.
I love the manga but a stage play?! I mean, I'd watch it. But still.
---
This looks like it could be funny!
I hope it doesn't turn out to be a short, but it sounds likely!
[ad_dfp position="bottom1" unit_pc1="true" unit_pc2="true" unit_sp1="true" class="mt40"]