What You Need to Know:
Retro fans should start salivating at the mouth right now because Hyperkin is releasing an update to their RetroN, with the 720p RetroN HD!
This snazzy new device supports both PAL and NTSC NES cartridges, and will come with a beautiful looking premium controller called the "Cadet".
If you're looking for that NES solution then look no further than the RetroN HD, which is slated to release May 25th from the folks at FunStockRetro!
Here are some key features to get hype for:
・HD audio and video (720p) with 16:9/4:3 switch (HD cable only).
・High compatibility for PAL and NTSC cartridges (via bottom case switch).
・Premium classic-style "Cadet" controller (10 ft. cable).
・3 ft. HD cable.
・6 ft. Micro USB charge cable with USB AC Adapter.
・Also includes AV ports with AV cable.
Source: Official FunStockRetro UK Press Release
Screenshots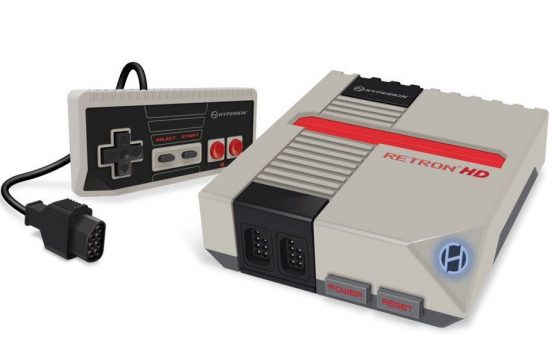 Media Links
---
2017 is truly becoming the year of retro! The resurgence is real right now and I'm totally excited for all of this! Give me the RetroN HD!
This is truly a pretty good deal considering what you're getting in the package. Must have for any hardcore retro fan or NES fan for that matter.
---