Pre-register today to claim a wealth of rewards and to draw a free SR card that unlocks a romantic interaction with one of the male leads.

What You Need to Know:
Global interactive entertainment developer and publisher miHoYo today announced that its first romance detective game Tears of Themis is scheduled for release on Android and iOS in Summer 2021. In this free-to-play game, players will step into the exciting field of law, defend truth and justice, and craft romantic relationships with four distinctive male protagonists.
miHoYo's Tears of Themis brings players an exciting adventure of romance and wits. Players will assume the role of a new attorney at Themis Law Firm and work hand-in-hand with their destined lover as they investigate bizarre cases that appear in Stellis City. Players must investigate crime scenes and interrogate suspects to obtain evidence and testimonies that uncover the truth. The courtroom serves as the ultimate battleground to uphold justice. Meanwhile, players can cultivate relationships with four male protagonists through video chats, calls, and character-specific stories. As cases are solved and more truths are revealed, a sinister conspiracy lies in the wings as the line between good and evil begins to blur.
The latest promotional video shows the character backgrounds of the four male leads, as well as their views and attitudes towards the anomalous cases in Stellis City. Private detective Luke Pearce, top attorney Artem Wing, psychiatrist Vyn Richter, and corporate successor Marius von Hagen will all be part of the search to unveil the unknown force hidden behind these cases.
Pre-registration opens today on Apple Store, Google Play, and Tears of Themis official website at https://tot.mihoyo.com/pre_registration/

Tears of Themis Pre-Registration Trailer

To welcome this summer adventure of romance and suspense, players can pre-register for Tears of Themis on the Google Play Store and App Store today. Players may also invite friends to pre-register on the Tears of Themis official website. Once 500,000 players have pre-registered, the Draw x10 reward will be unlocked! At the same time, players can participate in the free SR Card draw event on the Tears of Themis official website. Log in daily, share daily, and invite friends to receive more draw chances.
miHoYo's Tears of Themis is confirmed to launch on Android and iOS in Summer 2021. Supported languages include Simplified Chinese, Traditional Chinese, English, Japanese, and Korean. Dubbing is available in Chinese, Japanese, and Korean. This game has a rating of 3+ on the Google Play Store and 4+ on the App Store. For more information and updates, visit the official website http://tot.mihoyo.com or follow on Twitter @TearsofThemisEN.
Source: Official Press Release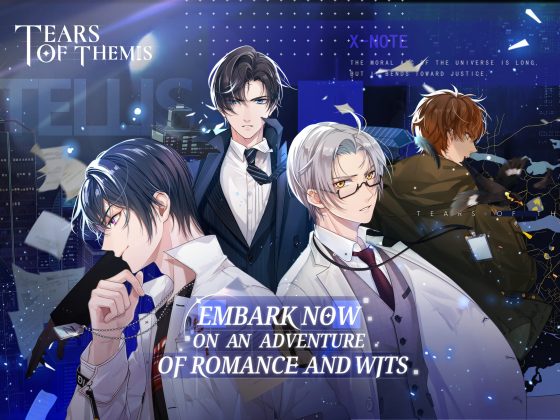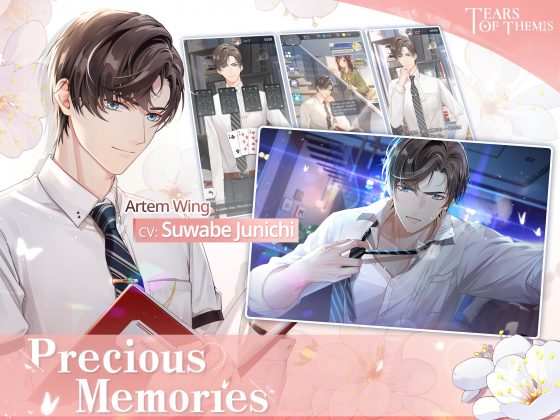 About miHoYo:
"Tech Otakus Save the World!" Founded in Shanghai in 2012, miHoYo dedicates itself to being a leading technology-driven content developer and publisher in the interactive entertainment industry, with creative content covering games, manga, novels, and more, striving for perfection in all it delivers. miHoYo endeavors to bring its vision to the players of the world, and create a lasting and supportive community.
---
This is all you, Honey-chan!
Gosh, thye're so handsome!