What You Need to Know:
Oreteki Game was reporting on Ryutaro Nonomura again today now that his popularity has surged again in memes. Who is Ryutaro Nonomura you ask?
Ryutaro Nonomura is a politican who was accused of embezzling some 3 million yen (About $30000) from Hyogo Prefecture in 2014. How did he do it? He traveled to mutiple hotsprings over the timespan of about three years citing them as "business trips".
He is famous for a breakdown he had while being publicly questioned where he screamed and cried into the microphone like a small child. Whether or not it was an actual gesture of honesty or he was just making a scene, no one is sure.
He became an overnight sensation, however, on Japanese youtube spawning multiple, multiple parody vidoes that racked up millions of views within days.
Now this year, he has been formally charged with embezzling and his procedings have begun in court. With his resurgence though, the memes have started to flow again.
Take a look at this video and then we will go down to the memes!
Source: Oreteki Game
Memes From Around Web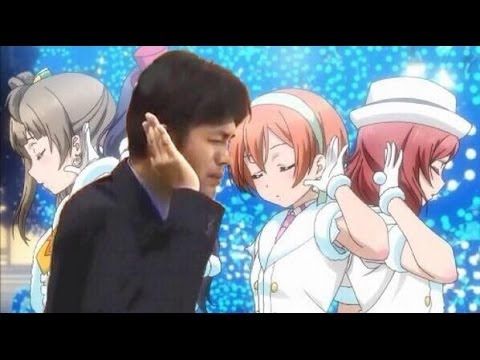 ---
I don't understand why he's being such a baby. He did the crime now he should do the time. Also who did that to my love live waifus??
Oh... Bee-kun... Teehee... I can't stop... Pfffftttt.... Laughing!!!! hahahaha!! The poor Mei image! hahahaha!
[ad_dfp position="bottom1" unit_pc1="true" unit_pc2="true" unit_sp1="true" class="mt40"]