Sasaki to Miyano

Genre:
Slice of Life, School, BL/Shounen Ai
---
Airing Date:
January 9, 2022
---
Official Images / Key Visuals
Synopsis
One summer day, highschooler Yoshikazu Miyano, who likes Boys Love (BL) comics and has a complex about his effeminate features, stumbles upon a fight that breaks out on school grounds. After mustering up some courage, he goes in to stop it, but Shumei Sasaki, an upperclassman who's a bit of a bad boy, grabs his shoulder and holds him back so that he can go in and stop it himself.
After that, Miyano finds that Sasaki has taken a liking to him for some reason. Then, of all the things Sasaki could have said to him, he says, "Lend me one of your favorite comics." Sasaki listens to Miyano talk about BL with a spark in his eyes and little by little he finds himself becoming attracted to him.
Characters & Voice Actors
Shumei Sasaki:
Yusuke Shirai
He was born on June 17 and his blood type is O. He's a bit of a bad boy and calls Miyano "Mya-chan". During the summer of his second year of high school, he meets Miyano through a certain incident. He likes sweets and often has candy on hand. He thinks Miyano is cute.
Yoshikazu Miyano:
Souma Saitou
He was born on February 22 and his blood type is B. He's a member of the discipline committee at school. He's a girlish boy who likes BL comics and starts babbling whenever he talks about something he likes. He's sensitive about his height and effeminate features. When he was in junior high school, there was a girl he liked. He looks up to Sasaki, who saves him from having to deal with a certain incident, but is confused by how close Sasaki is getting to him. He doesn't like sweets.
Taiga Hirano:
Yoshitsugu Matsuoka
Born on August 1. Blood type A. One of Sasaki's classmates. He's Miyano's senpai on the disciplinary committee. Despite his rough manner, he's good at taking care of people and even helps Sasaki with his homework. He lives in the dorms with a younger roommate.
Jiro Ogasawara:
Yuki Ono
Born on April 15. Blood type A. One of Sasaki's classmates. He has a fierce look but is actually surprisingly kind. He often quarrels with his girlfriend who goes to another school, but that just proves how close they are.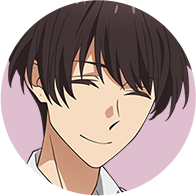 Masato Hanzawa:
Yuma Uchida
Born on April 2. Blood type O. One of Sasaki's classmates. With Miyano on the disciplinary committee. He's also captain of the table tennis team and dormitory leader, so he's constantly busy.
Tasuku Kuresawa:
Ryouhei Arai
Born on September 14. Blood type A. One of Miyano's classmates. He belongs to the astronomy club. He loves his girlfriend, who's a big fan of BL comics.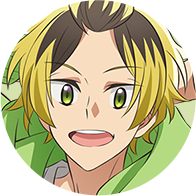 Gonzaburo Tashiro:
Mitsuhiro Ichiki
Born on July 8. Blood type B. One of Miyano's classmates. A member of the table tennis club. He's a moodmaker who's always full of energy.
Other Title
Sasaki and Miyano
Theme Songs

Opening Song: "Mabataki" by Miracle Chimpanzee
Ending Song: "Ichigo Sunset" by Shumei Sasaki (CV: Yusuke Shirai), Yoshikazu Miyano (CV: Soma Saito)

Adaptation

"Sasaki to Miyano" (Manga)


Main Staff

Original Creator: Shou Harusono
Director: Shinji Ishihira
Assistant Director: Sota Ueno
Series Composition: Yoshiko Nakamura
Character Design: Maki Fujii
Sound Director: Shoji Hata
Music: Kana Shibue
(Credit Honey's Anime when you use our description.)
---