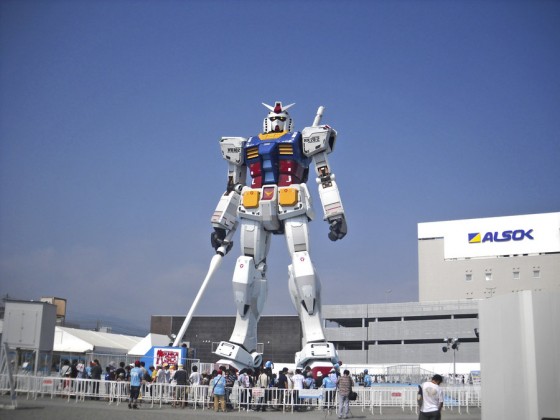 What You Need to Know:
To prepare for the 40th anniversary of Mobile Suit Gundam, plans are walking ahead to build a 1:1 full-scaled Gundam with the ability to walk by 2019.
For the 30th anniversary, an 18-meter-tall statue of the robot was built and placed in Odaiba, still standing there to this day. This statue cannot walk, however it can move its head left and right.
Event Photos
18 Meter-Tall Gundam
Source: Record China
Reactions Around the Web
A manly project has started.
I hope they succeed while I'm still alive.
I wonder where they're going to test it, probably around Hokkaido?
I told them so many times to start with a Mobile Worker...
This is so stupid, but that's what true men do.
---
I'm not sure, I have doubts that this is possible...
Who cares if it's possible or not! It would sure make an exciting Olympics!
---
[ad_dfp position="bottom1" unit_pc1="true" unit_pc2="true" unit_sp1="true" class="mt40"]