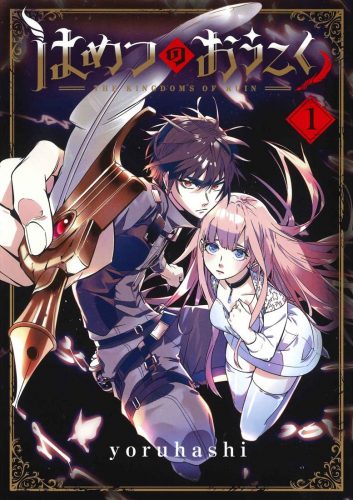 What You Need to Know:
Seven Seas Entertainment is excited to announce the license acquisition of The Kingdoms of Ruin by yoruhashi, a fantasy revenge thriller that pits the powers of magic against the might of science fiction technology.
Synopsis: Humanity long lived in harmony with witches, but an advanced scientific revolution has made the powers of a witch unnecessary. Succumbing to resentment and fear, the greatest nation in the world begins a brutal witch hunt and eliminates all witches from the land. After being forced to watch his beloved teacher die, Adonis, a witch's apprentice, swears revenge on the empire that took everything away from him. It's a bloody battle between science and magic in this thrilling new manga series!
Seven Seas will publish the manga series The Kingdoms of Ruin for the first time in North America in print and on digital platforms in single volume editions. Volume 1 will be released on December 1, 2020 for $12.99 USA / $16.99 CAN.
Source: Official Press Release
---
Keep em' coming Seven Seas! You're only helping me grow my collection!
Stay home, read a manga!