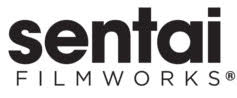 What You Need to Know:
There's no way anyone would discuss manga without bringing up the godfather of it all, and that's Osamu Tezuka, the man behind popular titles such as Black Jack, and Phoenix. Sentai Filmworks is proud to announce that they've acquired the license for Atom The Beginning! the prequel to Tezuka's iconic manga which originally was based off of Tetsuro Kasahara's work.
The animated series will air exclusively in the U.S. on Anime Strike, the curated on-demand anime subscription from Amazon Channels.
Source: Sentai Filmworks
---
Whoa! Now this is some nostalgia right here! Hopefully new fans can learn more about Japan's history through Tezuka's work!
That's the wonderful thing about Tezuka, it's that his work touches just about everyone despite what era they were born in. Truly a master of his craft.
---