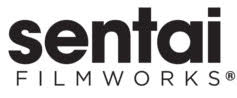 What You Need to Know:
Sentai Filmworks is on a hot streak recently, as they've acquired another big title straight from Japan. Frame Arms Girl, inspired by the popular Frame Arms model kit series, will make its way to digital outlets for the Spring 2017 simulcast season with a home video release to follow.
Source: Sentai Filmworks
Ao Gennai, an ordinary high school girl, opens a package that was mistakenly delivered to her house. To her surprise, what lies within is a a small robot named Gourai, a Frame Arms Girl with an evolving personality. Ao discovers that Gourai is actually a newly developed prototype, and that she is the first person to activate her. Follow Ao's antics as she learns the ups and downs of being Gourai's owner ... which will include putting her into competitive fights!
---
Sentai Filmworks are really proactive in acquiring great licenses! Frame Arms Girl is looking to be a fantastic anime for the spring season!
Yeah, I'm actually very excited to see what Frame Arms Girl has to offer, since I really like the Frame Arms Kits!
---